Kaga no Kuni Southern Ishikawa Guide!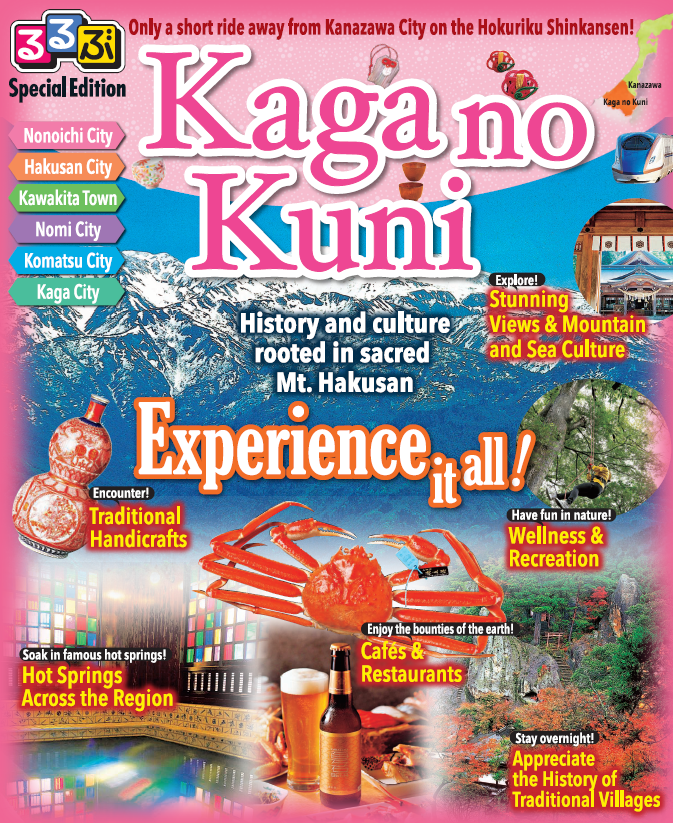 Eager to venture out from Kanazawa to discover more of Ishikawa's hidden gems, but no clue where to start?
We've got you covered with our brand new regional guide for Southern Ishikawa! A joint collaboration between Komatsu and our neighboring cities of Kaga, Nomi, Hakusan, Nonoichi, as well as Kawakita Town, it compiles all our local insider tips on the unique sights and experiences of this yet-to-be-discovered region just south of Kanazawa!
From the vast nature expanding from mountain to sea, to the diverse local crafts, and of course our go-to local eats and onsens to pamper yourself with, "Kaga no Kuni" is a comprehensive guide catering to all interests! (Kaga was the name of the feudal domain that is now Ishikawa Prefecture)
Download the PDF here to plan your own personalized trip in advance!
*This English guide was adapted from an original Japanese version. While we have done our best to hand-pick attractions that cater to English speakers or have little language barrier, some may require a basic level of Japanese to understand background information or instructions.
If you are uncertain, do scan the QR codes provided to check the homepages of the respective facilities or cities, and contact them if needed. In general, facilities with English homepages can cater to English speakers.
*If you have any thoughts on the guidebook, we would also love to have your feedback through the google form below:
(~20 questions, all optional response)
Your thoughts would help us make a much better English guidebook from scratch the next time