Heritage of Stone

Japan Heritage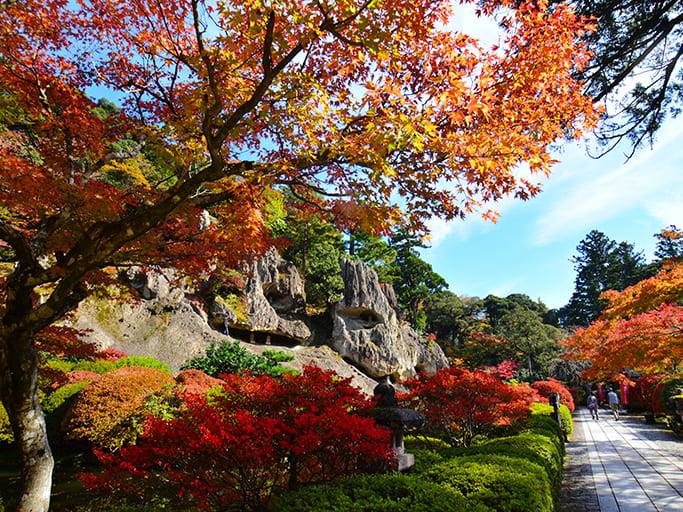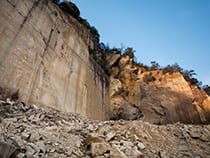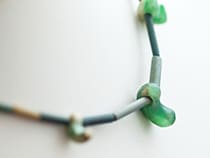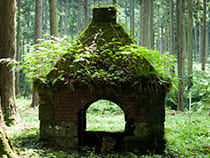 Blessed with a land rich in minerals and precious stone, one of Komatsu's greatest treasures is its 20-million-year-old Heritage of Stone. This treasured history was recognised as Japan Heritage in 2016!

From the carving of local gems into exquisite beads in ancient times, to the flourishing of mines that were the bedrock of today's world-renowned Komatsu Ltd., then the discovery of Hanasaka stone that sparked the rebirth of Japan Kutani, and today's continued use of locally-quarried stone for grand sites such as the National Diet Building. Stone has been an inseparable part of Komatsu life from past to present.

Click to learn more on The Story of Komatsu's Gems & Stones!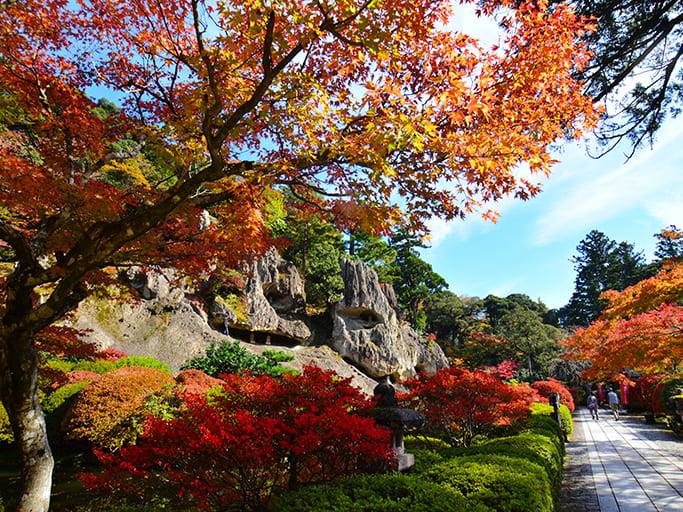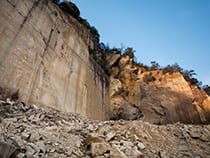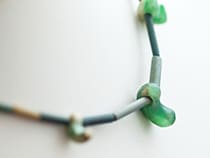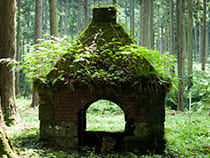 Kutani Ceramics

Crafts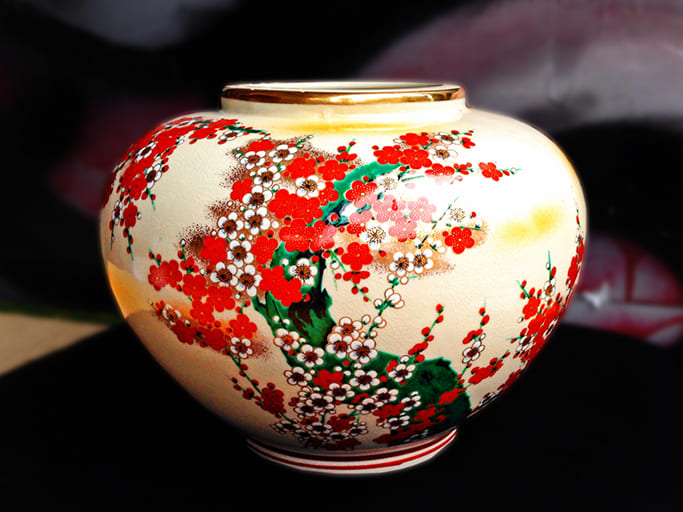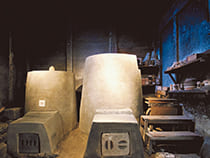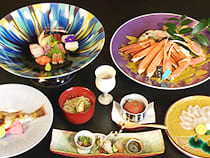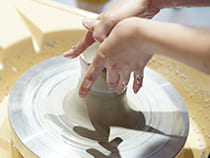 Since its rebirth in the 1800s, Kutaniyaki, or Kutani Ceramics, has gained worldwide popularity as one of Japan's enduring traditional crafts. And the very base from which that Kutani revival took place was right here in Komatsu. Specifically, in Komatsu's Hanasaka district, where the potter Honda Teikichi discovered the stone that would become the essential raw material for making modern Kutani ceramics.
From the discovery of raw stone came the flourishing of kilns around the area, and from the churning of Kutani pottery from these kilns came the nurturing of Kutani painters that give Kutani ceramics their characteristic vibrant colors. Many of these painters would go on to gain nationwide recognition as masters of the craft, including Tokuda Yasokichi III and Yoshita Minori, both conferred the title of Living National Treasure. Today, Komatsu remains a seedbed for kilns and painters that continue to evolve the craft, and you can observe the entire process starting from clay production, or even join a DIY workshop, at Komatsu's many Kutani facilities.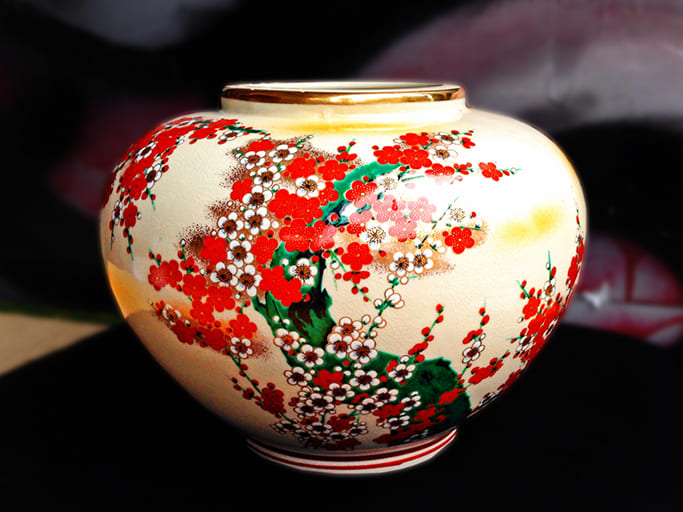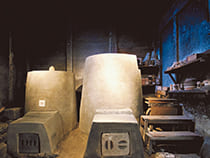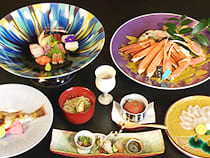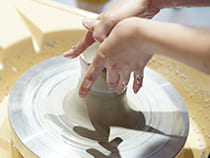 Kabuki

Theater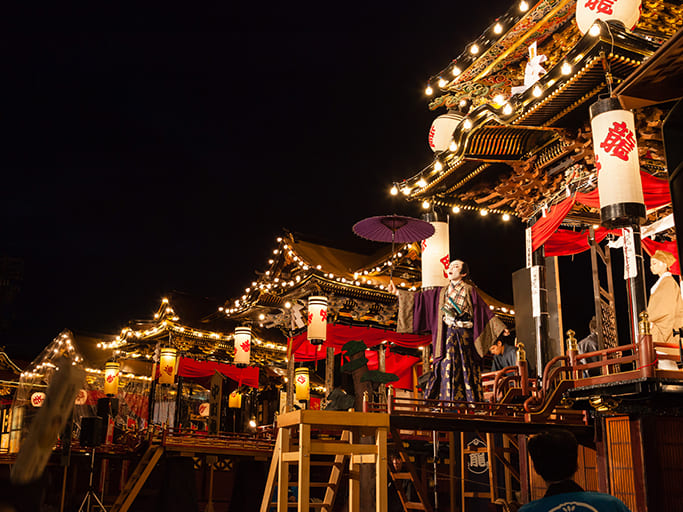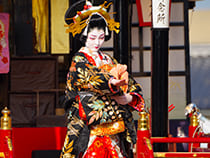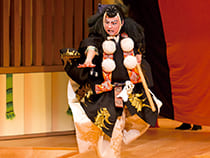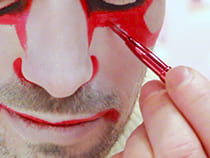 A well-known fact about kabuki is that all the roles, including the female ones, are performed by men. Here in Komatsu however, a completely different tradition can be observed: during the city's largest annual festival in May, Otabi Matsuri, kabuki plays are performed by an all-girl cast! What's more special is that these plays are staged on special floats called hikiyama, which have pull-out runways called hanamichi, an essential part of kabuki stages.
Another source of Komatsu's strongly-rooted kabuki tradition is "Kanjincho", a famous legend and one of Japan's "18 Best Kabuki Plays". The setting of this tale was the Ataka-no-seki Barrier Ruins, lying along Komatsu's coast. This play too continues to be performed by elementary school children in Komatsu every year, as part of the Japan Children's Kabuki Festival.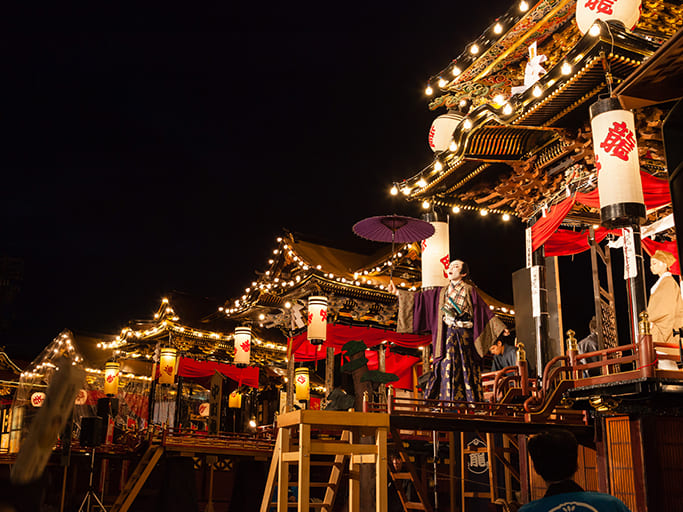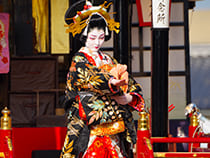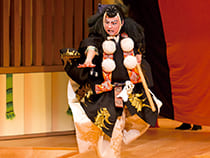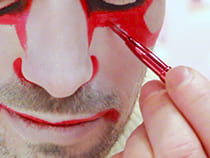 Nature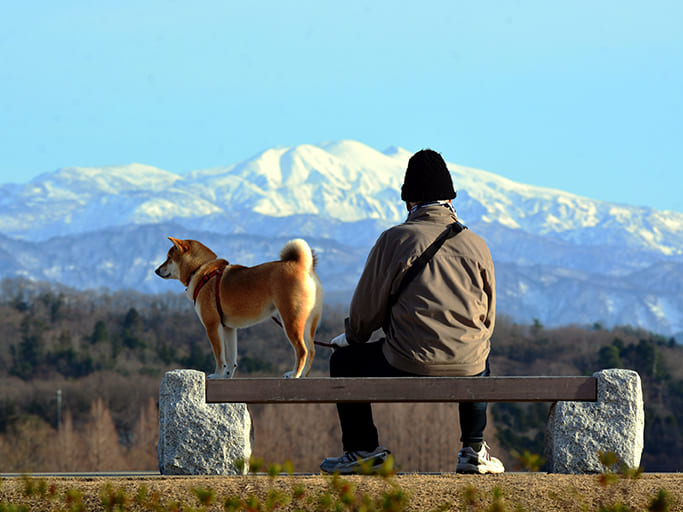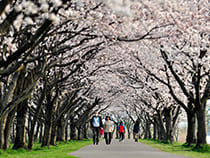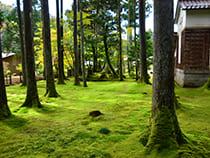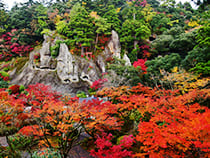 With mountain ranges on one side and the Sea of Japan on the other, Komatsu is one of the rare places in Japan where nature-lovers can enjoy the best of both worlds. Cycle along the coast and watch sunset at Ataka Beach, and catch a view of the magnificent Mt. Hakusan, one of Japan's Three Holy Mountains alongside Mt. Fuji, across the vast Lake Kiba. Being blessed by mountain and sea also means a rich food culture: you will find tranquil cafes in the most unexpected places (i.e hidden within our mountains and forests), where you can savor fresh catch & produce right from the surrounding land.
Like anywhere else in Japan, you can of course enjoy plenty of sakura and autumn spots as well, except peacefully, undisturbed by crowds. Or the evergreens at Hiyo Moss Garden, equally impressive and cloaked in healing tranquility.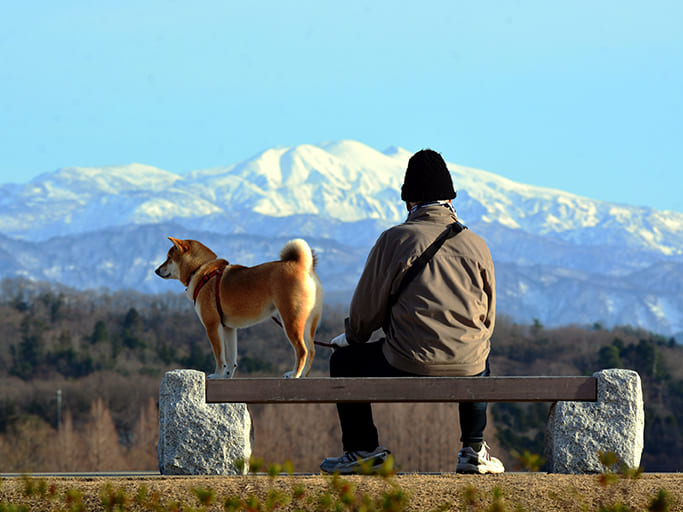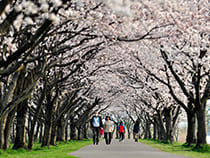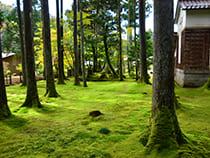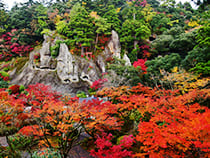 Industry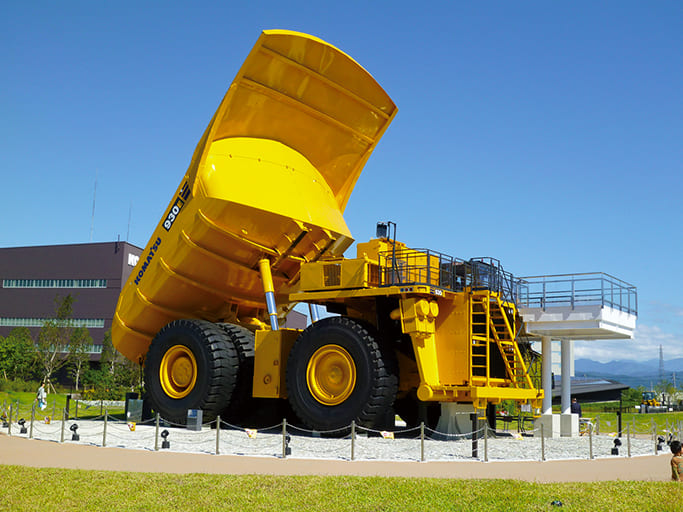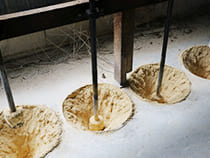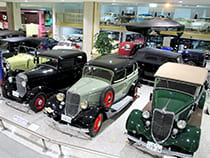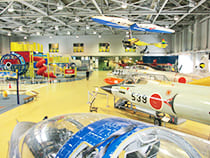 By now, you may be wondering about the origins of international machine-maker, Komatsu Ltd. Yes, it was indeed named after its birthplace, Komatsu City. In fact, the world-famous manufacturer began as the Yusenji Copper Mine, which remains today as a memorial park rich in both nature and history.
Apart from the mine, marks of the company's history remain scattered around Komatsu, including Komatsu no Mori, where the world's largest dump truck is displayed. Of course, the birth of Komatsu Ltd. was no accident: Komatsu's ideal resource-rich environment and spirit of innovation has nurtured many other creative industries such as vehicle, robot & material-makers, and of course the aforementioned Kutani production.