Little Local Finds: Bakery With A View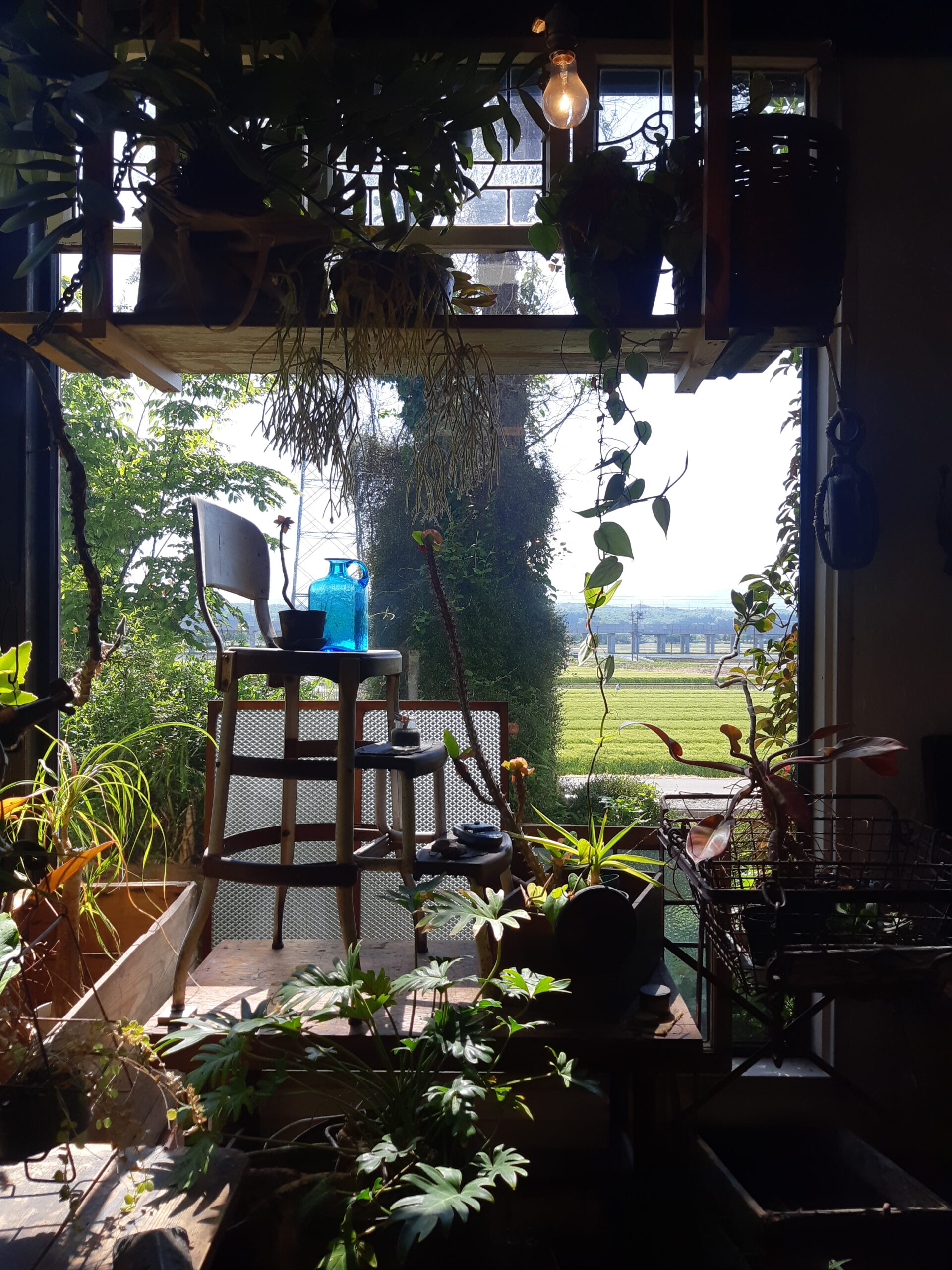 With so many hidden gems in Komatsu that are off the tourist map (sometimes off the map entirely), we've decided to start sharing some of our everyday secret finds from time to time!
For the first edition of this series, we introduce the most Instagrammable bakery we've encountered to date:
Yoshita Bakery (ヨシタベーカリー)
With a lovely view of Mt. Hakusan and shrouded in greenery. A perfect resting spot whether you're seeking to breakfast in quiet, or breakfast in style!
The Journey There
Although quite Insta-famous, this bakery is not one you're likely to just stumble upon.
Lying along a backroad a few rice paddies away from Lake Kiba, the easiest way there by public transport would be a 15 minute walk from Awazu Station.
Since the weather was so good, we decided to bike there instead. Coming from the direction of Komatsu Station, we took a backroad parallel to Lake Kiba, sandwiched between a quiet row of houses and rice paddies. And crisp views of Mt. Hakusan.
It also just so happened to be the blooming season for crimson clovers, so we had a red carpet laid out for us all the way to the bakery. What an indulgent start to the day!
The Destination
We reached 8.36am, a little later than expected due to the unexpected views along the way.
There was also a little confusion in locating the exact building. As with many secretly wonderful spots in Komatsu, the shop front was very unnoticeable.
Well, it was actually the backdoor.
Even just walking into the bakery was such an adventure!
We were already getting too excited from all the breathtaking views and aroma of freshly-baked bread wafting from inside.
Of course, we were in for more surprises when we stepped in.
It's really difficult to express such a special space in words, so we shall just do our best with a video:
The Bread
As you can see from the video, there was already a whole array of freshly-baked bread laid out when we reached. Danishes, bagels, foccacia, curry pans, sandwiches, even quiche!
It was soo hard to choose got some extras for lunch… and dinner too.
But for breakfast, we just had to get their original signature creation: the butter and red bean paste sandwich, generously powdered with kinako soy bean flour! (きなこあんバターサンド)
Hot and crisp quiche, fresh out of the oven, was also too tempting to resist.
The seats on the first floor seemed lovely with all the indoor foliage, but since the weather was so good, we had to make full use of the view from the second floor. I mean, who can resist clear views of snow-capped Hakusan!?
How was the bread itself?
Amaaazing! The butter an sandwich was generously stuffed with thick slabs of butter, and it was actually really difficult to eat gracefully with all the overflowing kinako powder. The bread was also just the right balance of crisp exterior and fluffy inside.
As for the quiche, it was one of the most savory and filling quiches we've had. It was also generously stuffed with walnuts that went beautifully with the creamy blend of curry and cheese.
We ate as leisurely as possible to maximize our precious time there.
But alas, all good bread must come to an end (in our tummies).
We'll be back for sure though, and hope so will you! <3
Yoshita Bakery ヨシタベーカリー
~15 min walk from Awazu Station
8:30 am – 7:00 pm (weekdays), 7:30 am – 7:00 pm (weekends)
Closed Tue & Wed
Free parking available.