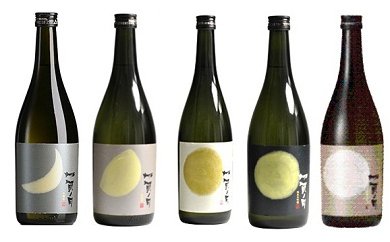 [:en]
While Kaetsu Brewery was formed relatively recently, through a 1962 merger of four makers in the Hokuriku region, sake has been produced at its same location for more than a century and a half. Now squarely among the largest of Ishikawa's brewers, Kaetsu produces 720,000 liters of Japan's national drink each year, using mineral-rich groundwater from the highlands of Mount Haku drawn from a well some 40 meters beneath the brewery's grounds. The more minerals in the water, the more active the fermentation. This dynamic is behind the relatively crisp, dry character of Kaetsu's lineup.
Between late November and March visitors may take advantage of a free thirty-minute guided tour of the facility to gain a good understanding of the many processes involved in sake production. Large-scale though it may be, brewing at Kaetsu is still very much a hands-on concern, with the toji brewmaster making critical decisions as to whether fermentation should be stopped or the mash kept bubbling for another couple of days. By establishing a system whereby the toji returns home for a full night's sleep as brewery employees work in shifts around the clock, Kaetsu is proactively grooming a cadre of up-and-coming skilled sake makers.
Of its lineup of more than twenty types of sake, Kaetsu's most popular brand is the "Kaga no tsuki" series, imagined after the "intoxicating" moon. From the Mika-zuki crescent moon honjozo to the Mangetsu full moon junmai-ginjo, each label is adorned with a beautifully designed gold or silver image of the orb. Several seasonal sake, such as an unfiltered junmai-genshu, are also available. Most of the Kaetsu lineup can be enjoyed after a brewery tour. Show your appreciation by purchasing a bottle or two (or three)-perfect for a moon-viewing party at home.
Kaetsu Brewery Co., Ltd.
9-605 Imae-machi, Komatsu, Ishikawa 923-0964
Find out more at www.kanpaku.co.jp
See explorekomatsu.com for information on things to do throughout the city of Komatsu.
This English-language text was created by the Japan Tourism Agency

[:]