(English) Takeout & Delivery @ Komatsu: Machiya Bunko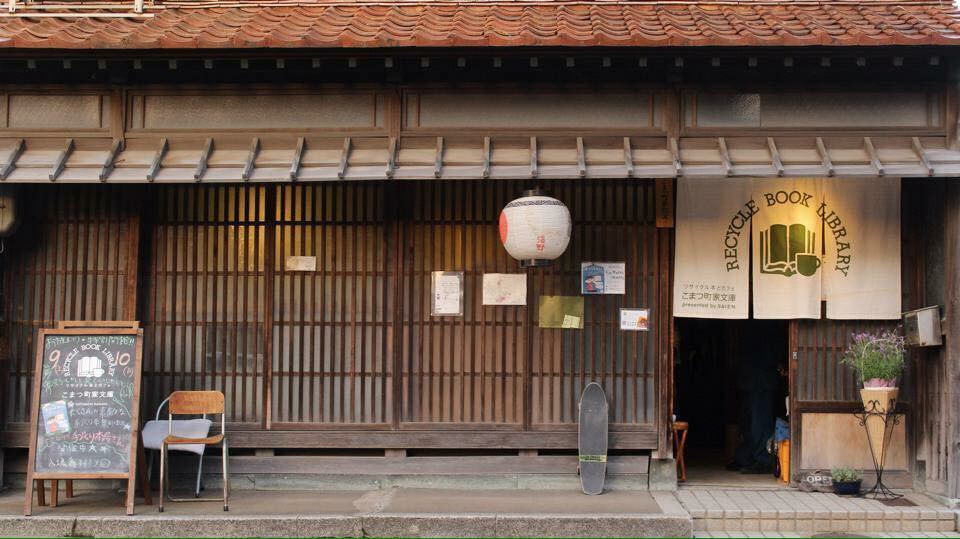 [:en]First up in our series on takeout and delivery options is…
Machiya Bunko
One of features unique to Komatsu's townscape is the prevalent sight of machiya, which are old townhouses dating back as far as the Edo period.
Housed within an 80-year-old machiya, Machiya Bunko serves not only as library of second-hand books which you can peruse on site or even purchase (or exchange with your own old books!), but is also a charming cafe where you can enjoy nourishing meals from local produce and purchase homemade jams.
While the shop space is currently closed for safety, they have innovated to create colorful bento lunches brimming with local seasonal vegetables (read: fresh and healthy)! Two options are available to cater to varying appetites:
1. 850 yen (Main, 4~5 sides, salad and mixed-grain rice)
2.  1000 yen (Main, 7~8 sides, salad and mixed-grain rice)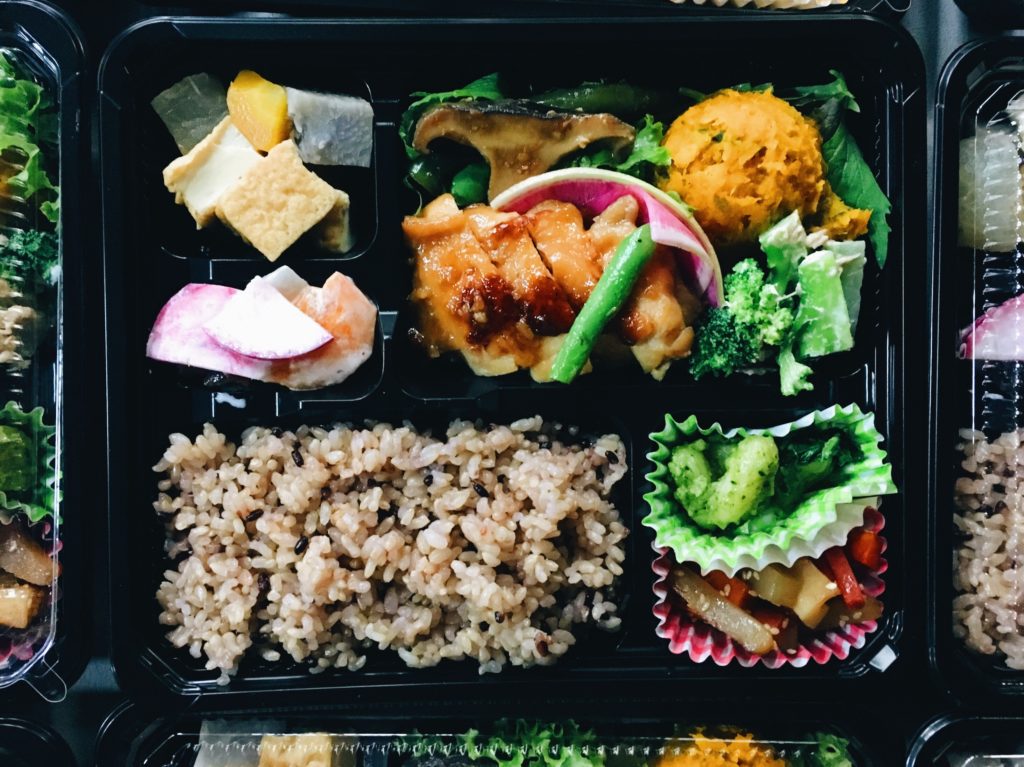 They also do their best to cater to allergies, vegetarian diets, halal requirements, and other food preferences (you can even ask for no rice), so do not hesitate to discuss your needs with them. The 850 yen bento comes in environmentally-friendly packaging (they could not find one big enough for the 1000 yen bento), but you can request to have them packed in your own containers!
Bentos are prepared upon reservation only (takeout only, no delivery), so make your orders by the day before (earlier if ordering in bulk). They are contactable via mail at komatsu@machiya-bunko.com, direct message via Facebook or Instagram, or TEL 0761-27-1205 (in Japanese only, Wed-Sat 11am~6pm).
Info to provide upon ordering are:
Name → 名前
Phone no. (if possible) → 電話番号
How many of which bento → (850/1000)円(quantity)個
Time and date of collection (11am onwards)
Payment is by cash, Paypay or Visa (no Mastercard).
If you require help with ordering in Japanese, refer to our Komatsu Guide to Ordering Takeout and Delivery, or contact us via our contact form (during weekday working hours only if urgent), Facebook, or Instagram. If your order is simple, you can also DM Machiya Bunko directly and they will contact us if translation help is needed.
psst, do follow their insta account for updates on their latest projects, like their recent collaboration with local sweets shop Sweet's Home: Machiya Bunko's bento sets + Sweet's Home's chiffon sandwiches filled with Machiya Bunko's homemade jams (think mixed berry or kinako cream)!
Last but not least, check out our post on Takeout & Delivery @ Komatsu for general takeout and delivery resources, and browse other takeout/delivery options by searching "takeout" in our searchbar! ^^
[:]