(English) Takeout & Delivery @ Komatsu: LUCE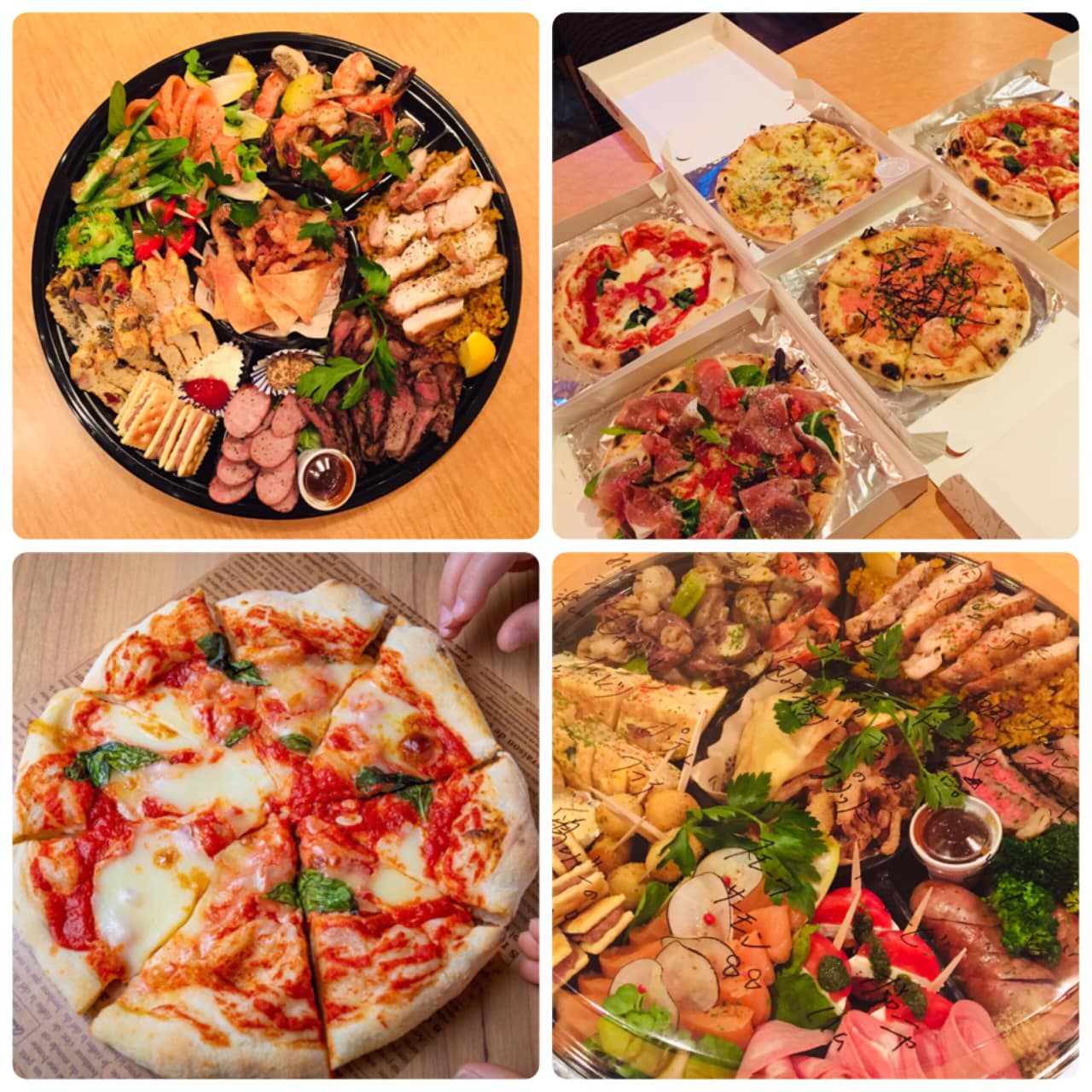 [:en]
LUCE
Japan loves to do fusion foods, but few do it as well as LUCE, an osteria offering a fusion of French, Italian and Japanese cuisine. From pizza to pastas, and risotto to paella, their dishes are unbelievably affordable for their quality ingredients and culinary skill! What's more, you can support local as their ingredients are sourced directly from Ishikawa farmers.
Menu and ordering details (PDF here):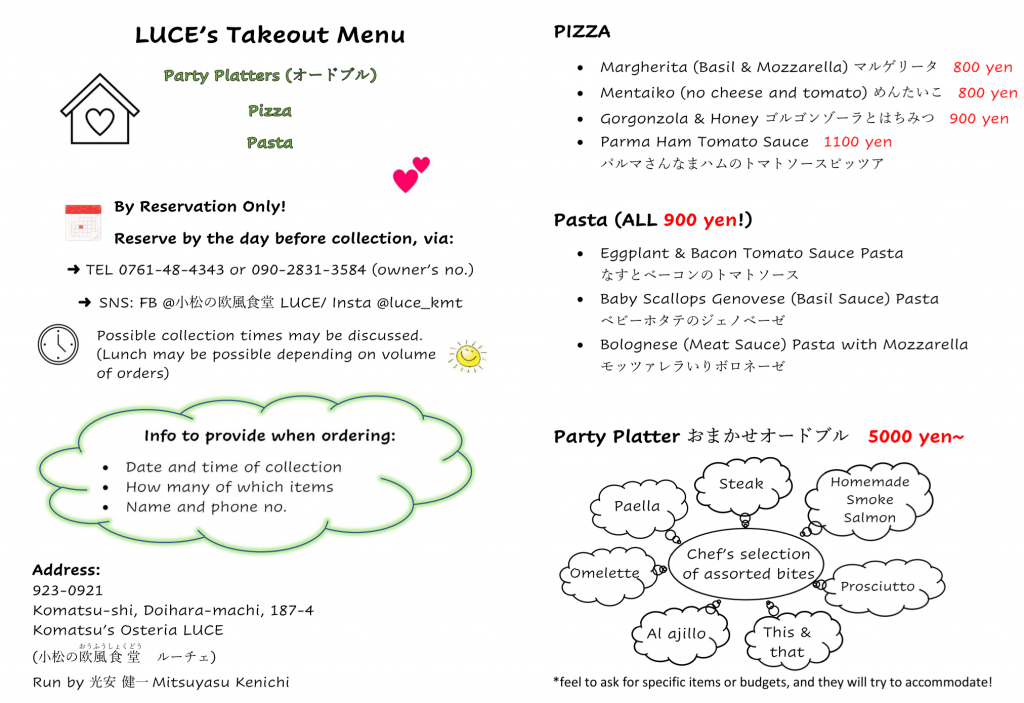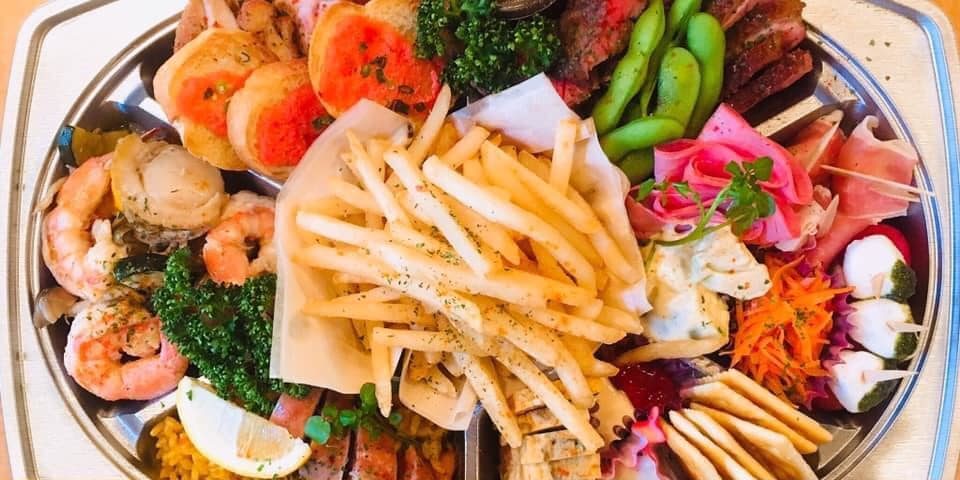 If you require help with ordering in Japanese, orders are also accepted via their Facebook or Instagram, so the corresponding Japanese terms in the menu above should help with specifying your order (or even pronouncing them over the phone!). You can check out our Komatsu Guide to Ordering Takeout and Delivery too, otherwise contact us via our contact form (during weekday working hours only if urgent), Facebook, or Instagram.
For more info on general takeout and delivery resources, check out our post on Takeout & Delivery @ Komatsu, or browse other takeout/delivery options by searching "takeout" in our searchbar!
[:]