(English) Komatsu Takeout & Delivery: Donkichi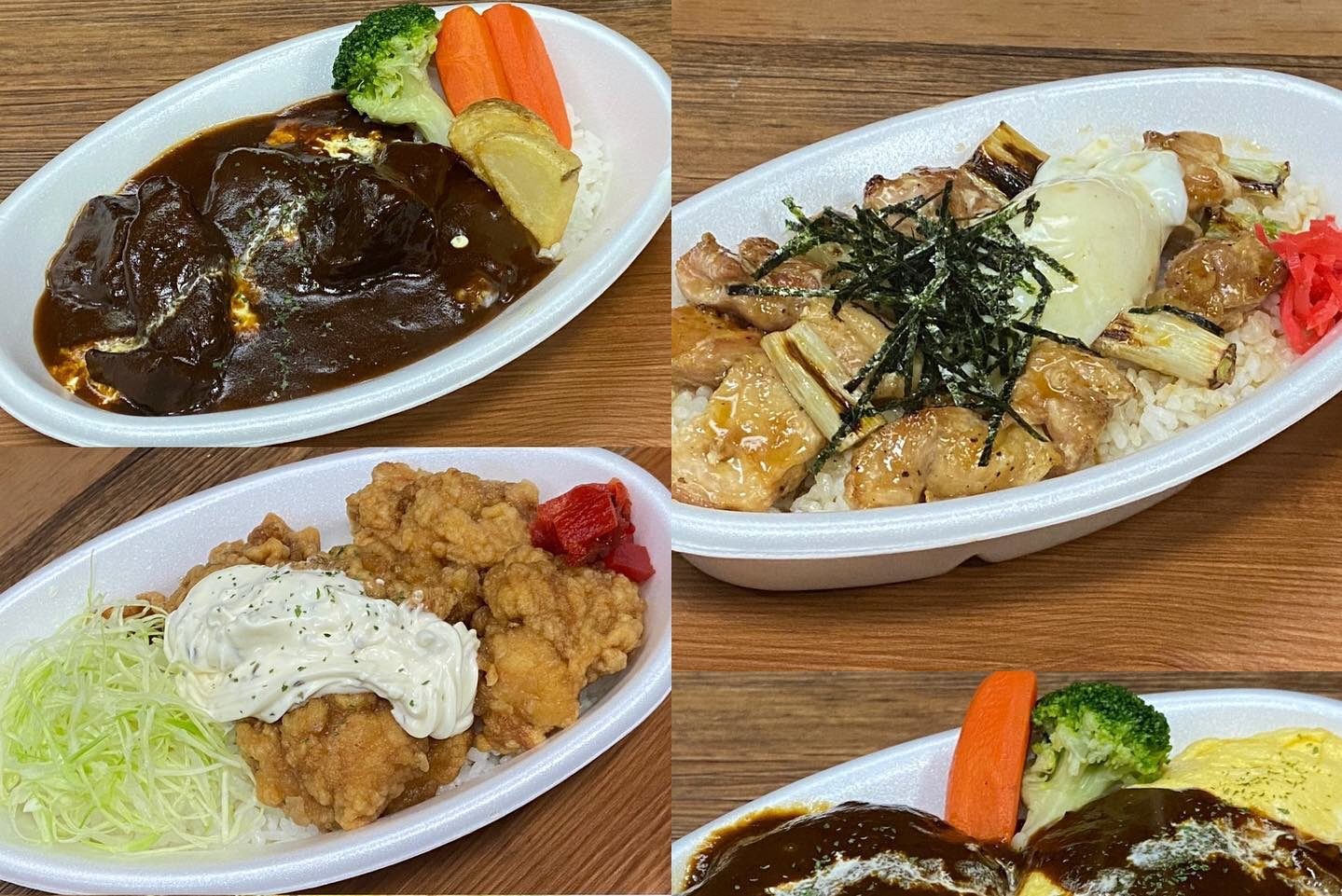 [:en]
Donkichi どん吉
Here's another popular local haunt offering both takeout and delivery options: Donkichi どん吉!
With "savoring the season's flavors" as their motto, Donkichi is the place to go if you want to enjoy the season's freshest produce! It is also a great option for groups with diverse tastes and needs: as a family-friendly izakaya (that also serves affordable lunch sets!), the menu is extensive, ranging from fried dishes, to grilled skewers, and homely dishes like omelettes and stews!
But it seems their most popular dish is their housemade gyutan stew. Gyutan meaning, beef tongue!? We highly recommend giving it a try even if you've never had this well-loved Japanese delicacy before: the rich melt-in-your-mouth gyutan in thick creamy stew is sure to surprise you 😉
While they are gradually resuming eat-in service, the take-out menu, which includes the signature gyutan stew, will still be offered for awhile. And yes, delivery is also available via jimodeli.net!
Menu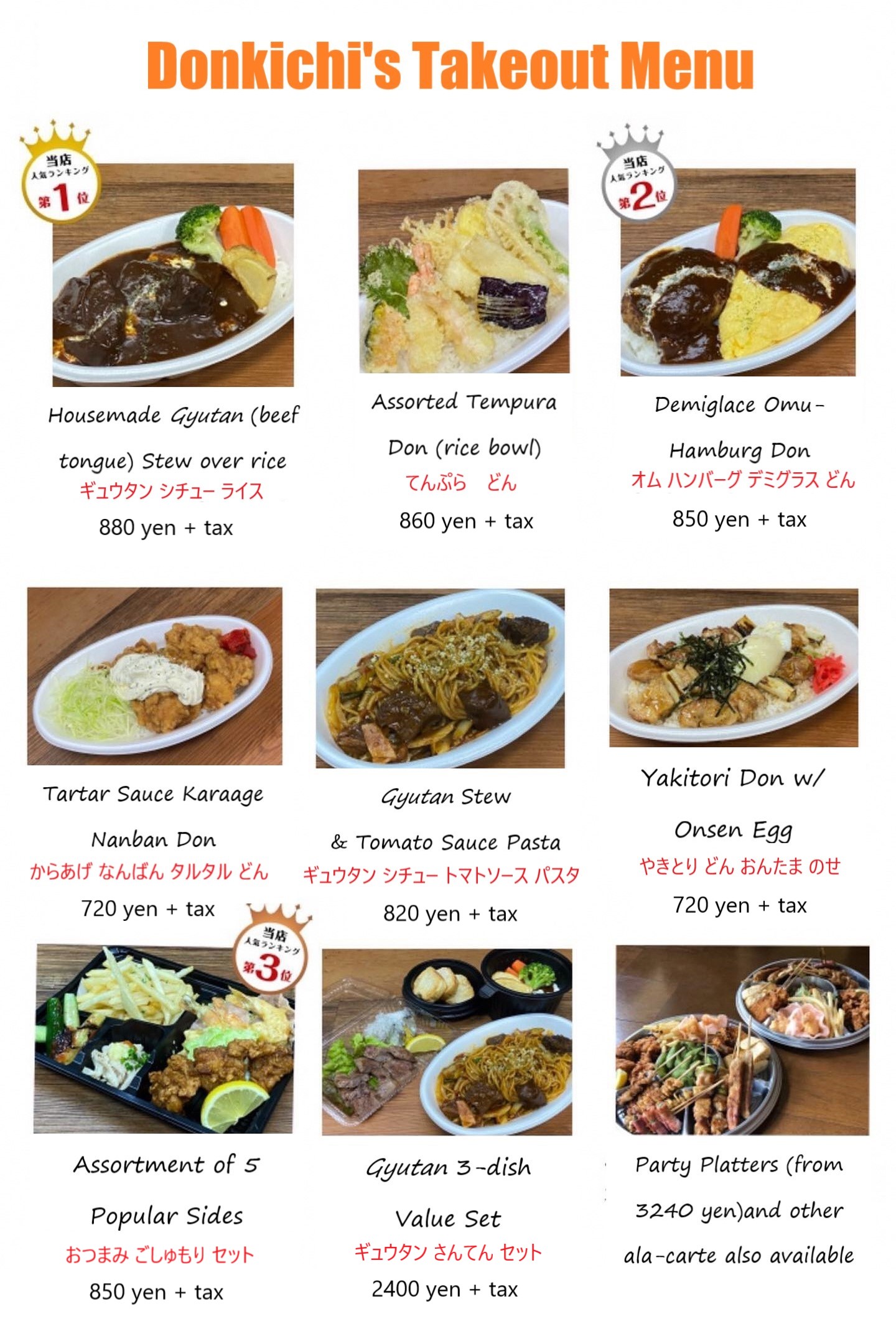 Ordering Takeaway
Walk-ins are possible, but reservation via phone is recommended so you can get your food on the spot!
To make your order, contact them at 0761-20-1139 and provide the following info: 
Name
Phone no. (if possible)
How many of which items → Item name (refer to menu above), Quantity ( __こ)
Time and date of collection. (11:00~14:00, 18:00~21:00 excl. Mon & 2nd Tues each month)
If you require help with ordering in Japanese, refer to our Komatsu Guide to Ordering Takeout and Delivery, or contact us via our contact form (during weekday working hours only if urgent), Facebook, or Instagram.
Ordering Delivery
Free delivery throughout Komatsu is available with no minimum order via jimodeli.net !
Delivery hours: 11:00~14:00, 18:00~22:00 (Closed Mon and 2nd Tues of the month)
Delivery menu is the same as the takeout menu above, but with slightly higher prices.
Simply access this page and click on the desired menu item. On the next page, indicate quantity in the box below, and click the green カートに入れる to proceed to entering delivery details and payment.
Payment by credit card or cash on delivery.
(for the full guide to using jimodeli.net, check our Komatsu Guide to Ordering Takeout and Delivery)
Store Details
Address: 石川県小松市吉竹町1-7
Hours:
11:30~14:30, 17:30~21:00 (22:00 on Fri & Sat)
Closed Mon & 2nd Tues each month
(*they are slowly resuming eat-in operations, with reduced capacity. Reserve via TEL 0761-20-1139)
Search our site with the tags #takeout or #delivery to find out about other takeout and delivery options![:]