(English) Komatsu Takeout & Delivery: Chinese Restaurant SHE-AN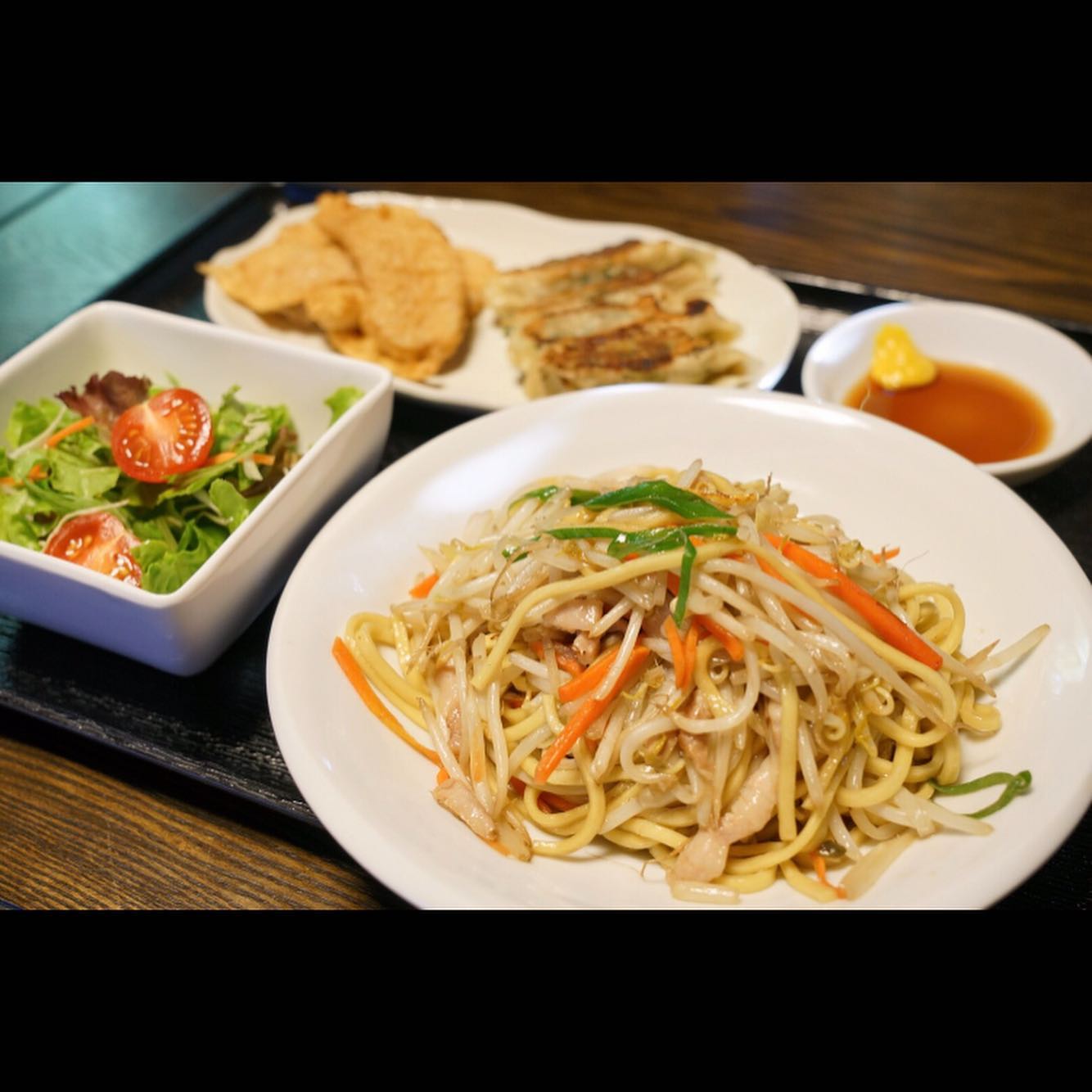 [:en]
SHE-AN シェアン
One of the famous dishes you have to try when in Komatsu is our specialty Shio Yakisoba, springy noodles stir-fried with a generous mix of crunchy vegetables, soy sauce and salt (all Komatsu-produced!).
Today we introduce one place where you can get your Shio Yakisoba fix: SHE-AN.
Despite being the youngest of the 8 certified Komatsu Shio Yakisoba restaurants, they have quickly gained a local following, perhaps owing to their active community leadership. Since the start of the pandemic, SHE-AN has been proactively rallying local restaurants in offering takeout and ensuring safety for customers!
A place where you can enjoy the a taste of Komatsu in comforting safety? We support!
Menu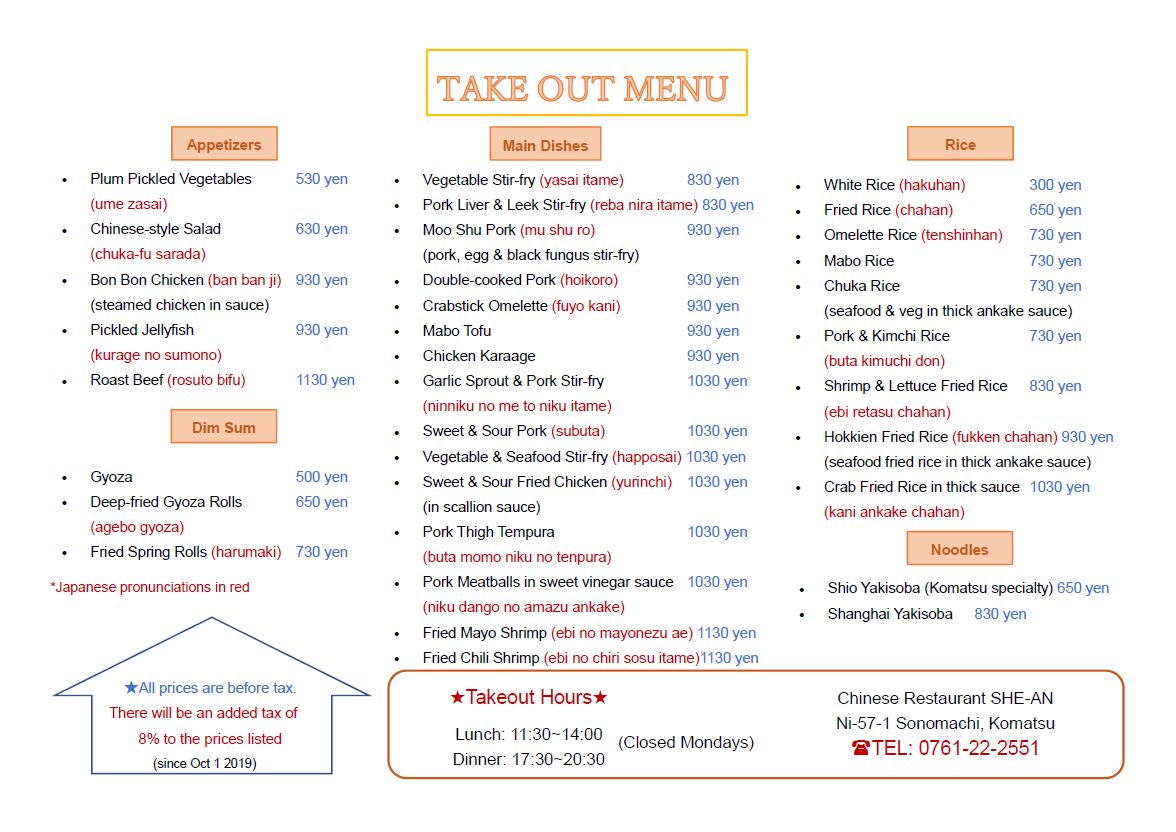 Ordering Takeout
Walk-in is possible- there are daily pre-prepared bentos not on the menu too!
Or order in advance at 0761-22-2551. You may also DM their FB or Instagram account @shean0917oma and provide the following info (a slower response time is expected so call if it is an urgent order):
Name
Phone no. (if possible)
How many of which items → Item name (refer to menu above), Quantity ( __こ)
Time and date of collection. (refer to opening hours below)
If you require help with ordering in Japanese, refer to our Komatsu Guide to Ordering Takeout and Delivery, or contact us via our contact form (during weekday working hours only if urgent), Facebook, or Instagram.
Store Details
Hours: 11.30AM~2PM,  5.30PM~8.30PM (Closed Mon)
Address: Ni-57-1 Sonomachi, Komatsu, Ishikawa 923-0801
[:]