(English) Projection Mapping @ Komatsu Station START!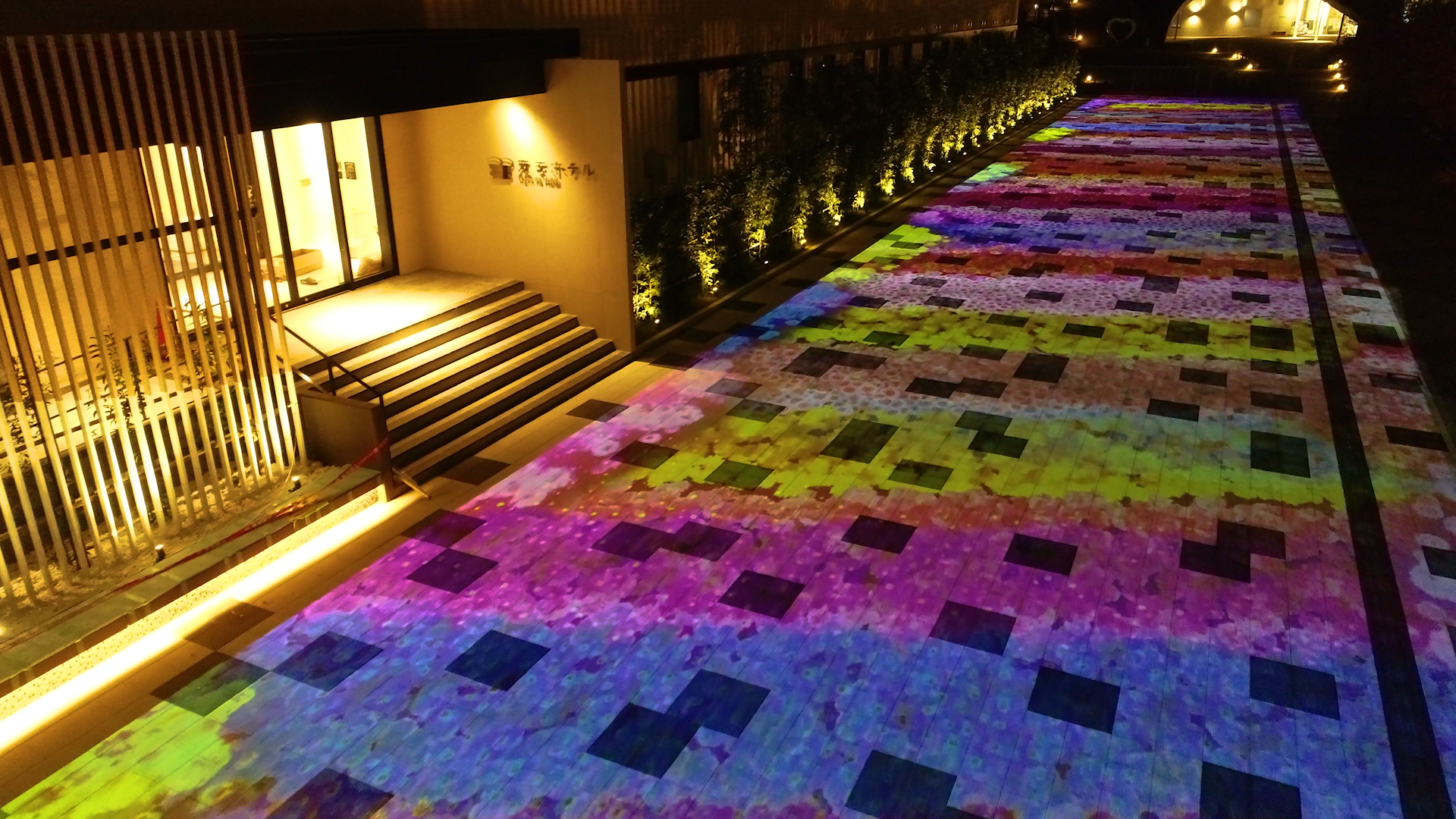 Komatsu Station is now brighter than ever before!
On December 1, a new projection mapping attraction was launched, the largest of its kind along the Sea of Japan!
Lighting up the walkway between Komatsu Station and Science Hills Komatsu (along the soon to be opened Henn na Hotel) is now a colorful virtual world that comes to live every night.
In commemoration of the city's 80th anniversary, we've affectionately named this new community spot Komatsu 80 Square (pronounced hachimaru square).
It is quite hard to describe in words so here is a video preview instead:
Program
Time: Every night, 5:30PM~9PM
(Starting time varies by season. May be suspended in event of bad weather.)
The projection loops between several shows throughout the night, which change every month with the seasons!
Here are the current and upcoming themes (in sequential order):
December (Dec 1~25

)
・Christmas Wish
・Sea World
・Happy Kabukky
・Light Map ~City of Vehicles Komatsu~
・Digital × Floral
・Happy Anniversary!!(8PM daily)
*Maintenance will be conducted monthly upon change in projection content. This month's maintenance day: Dec 22 (Tues).
January (Dec 26~Jan 31)
・Light Map ~City of Vehicles Komatsu~
・Happy Kabukky
・Sea World
・Find the Kabukky!
・Digital × Floral
・Happy Anniversary!!(8PM daily)
Access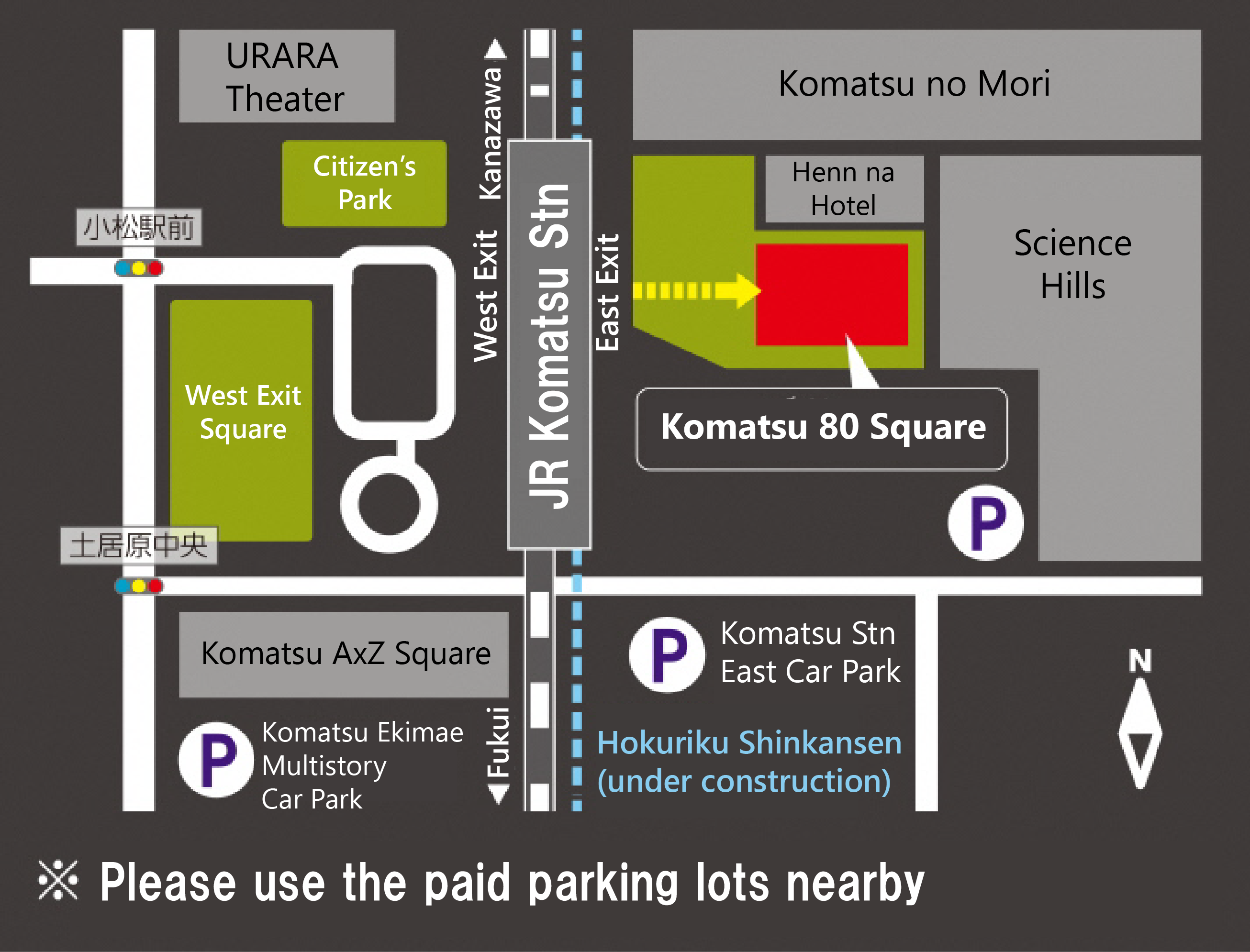 Komatsu 80 Square
Address: 1-180 Hinodemachi
1 min by foot from JR Komatsu Stn East Exit
(left exit upon exiting station gantry, towards Science Hills)
10 min by car from Komatsu IC
Parking
Please use the paid parking lots nearby.
Parking at Komatsu Station East Carpark and Science Hills is free for the first 30 mins.
※The roundabout in front of Komatsu Stn East Exit is currently undergoing maintenance and not available for public use.
※Please refrain from parking along the roads nearby.
Official Instagram!
Follow @komatsu_80pm for updates on the ever-changing light and music shows that transition along with the colorful seasons of Komatsu!
Be sure to tag @explorekomatsu @komatsu_80pm #komatsucity #explorekomatsu
to share with us your experiences <3