(English) Ataka Sumiyoshi Shrine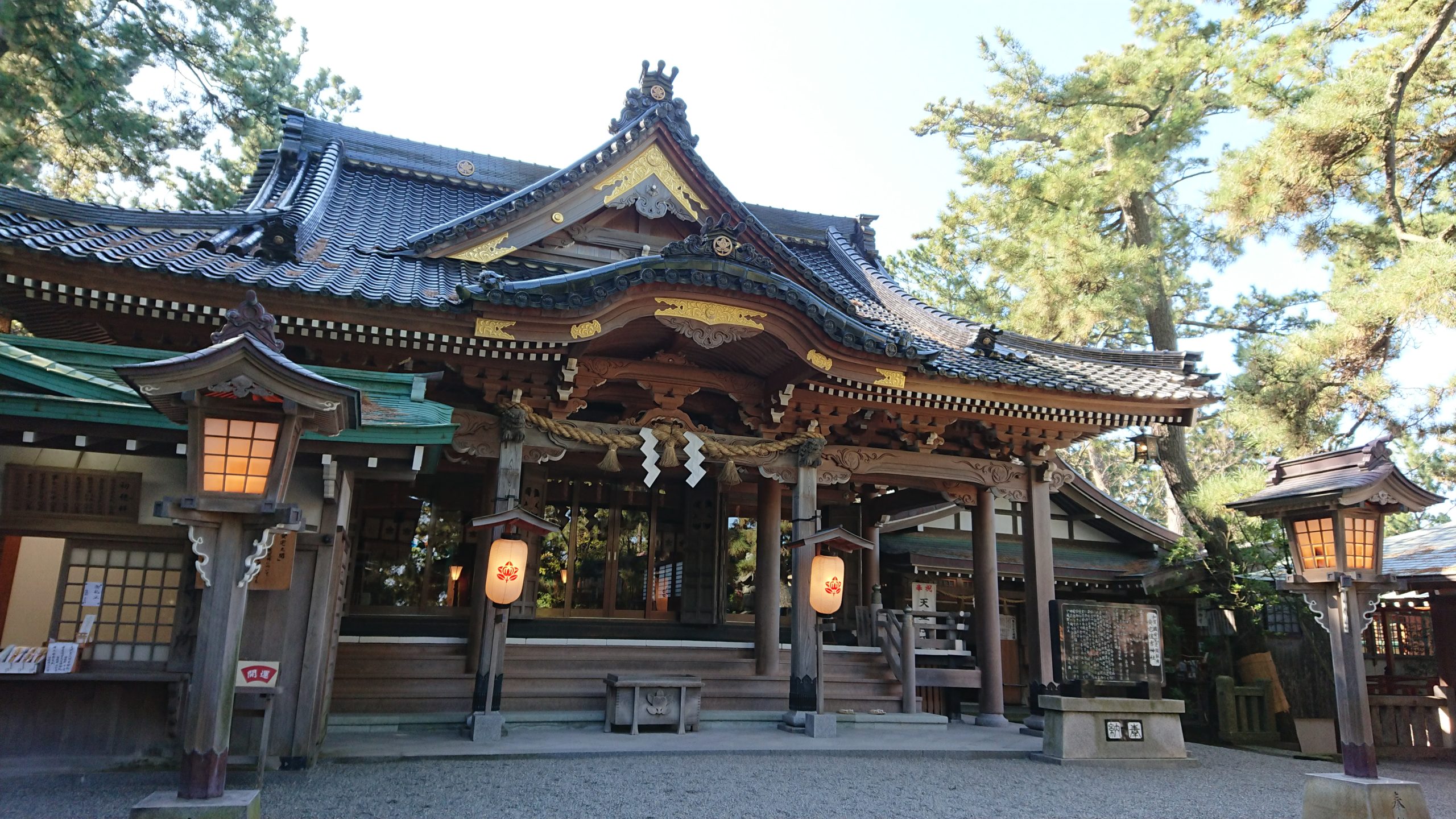 [:en]
Established circa 782, and transferred to its present location in the Ataka district of Komatsu in the Kaga domain (now Ishikawa Prefecture) in 1647, Ataka Sumiyoshi Shrine worships a trio of Shinto deities recognized as the gods of the sea and sailing. One theory holds that they are the deification of the three central stars of Orion's Belt, a constellation used from olden days for navigational purposes.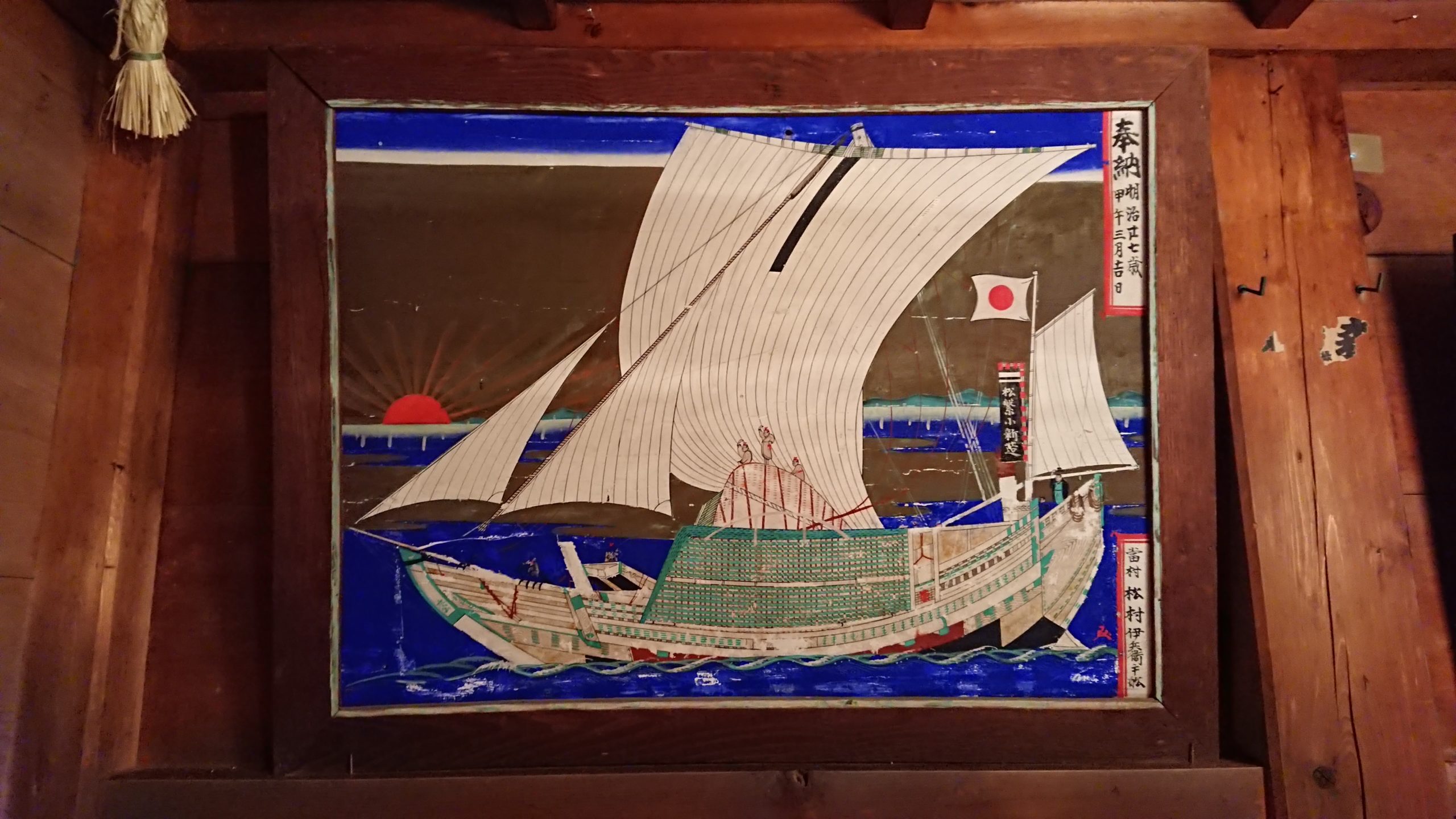 Ataka flourished from the eighteenth to late nineteenth centuries as a port of call for kitamaebune trading ships. These merchant vessels plied a route from Osaka across the Seto Inland Sea, around the southern tip of Honshu, and to northern ports along the Sea of Japan all the way to Hokkaido and back. A number of rare paintings of them hang in the shrine's main hall, and two anchors from a ship whose captain and crew sought refuge here from a storm in 1902 are displayed on
the grounds.
Today sailors, fishermen, and those who depend on the sea visit Ataka Sumiyoshi Shrine to pray for fair weather and safe passage. Still others come to ask for "smooth sailing" in overcoming life's more general difficulties. The annual shrine festival is held September 7 to 9.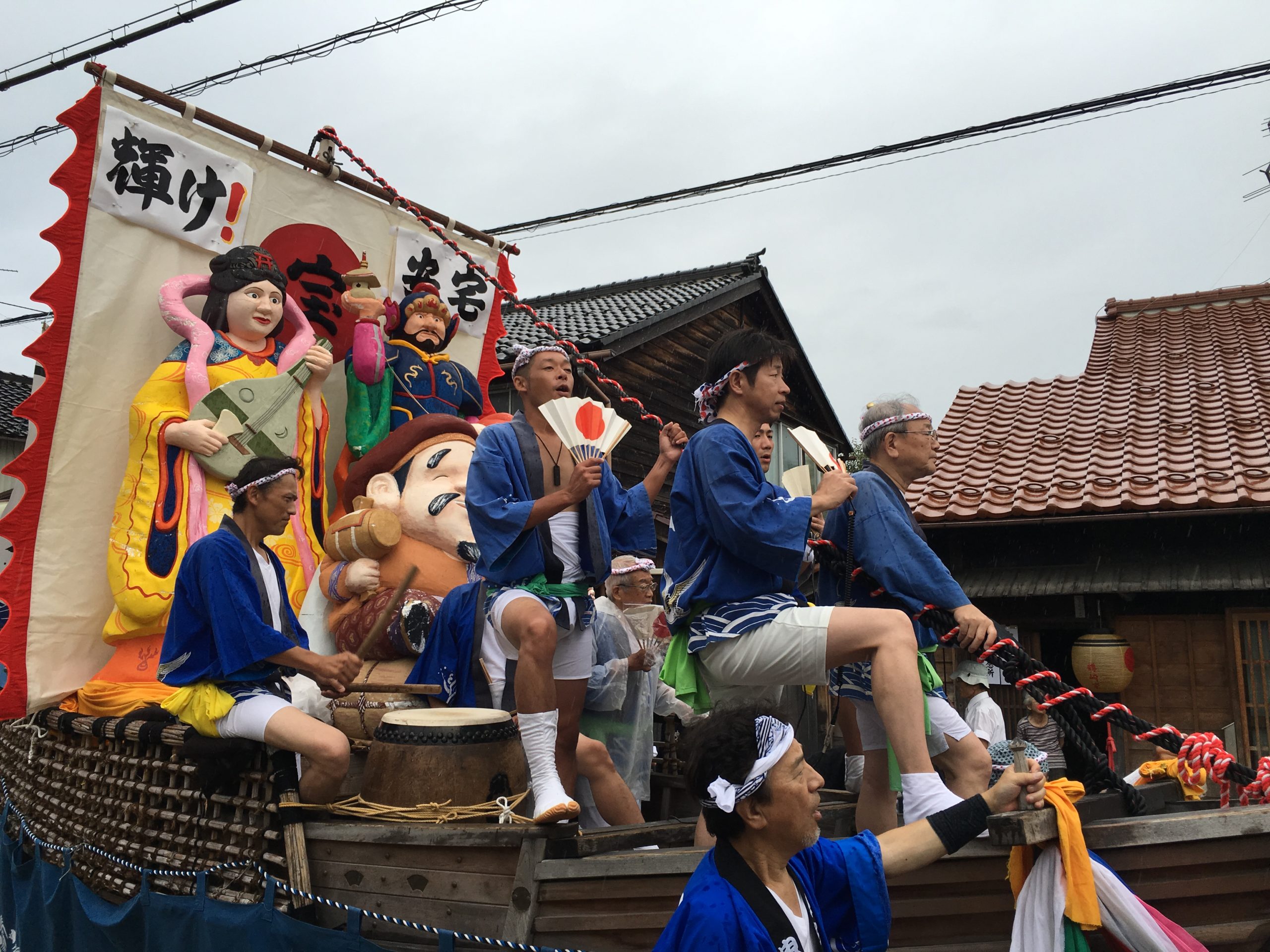 Ataka Sumiyoshi Shrine
17 Ataka-machi, Komatsu, Ishikawa 923-0003
Find out more at ataka.or.jp
See explorekomatsu.com for information on things to do throughout the city of Komatsu.
This English-language text was created by the Japan Tourism Agency

[:]