How to Explore Komatsu, Indoors!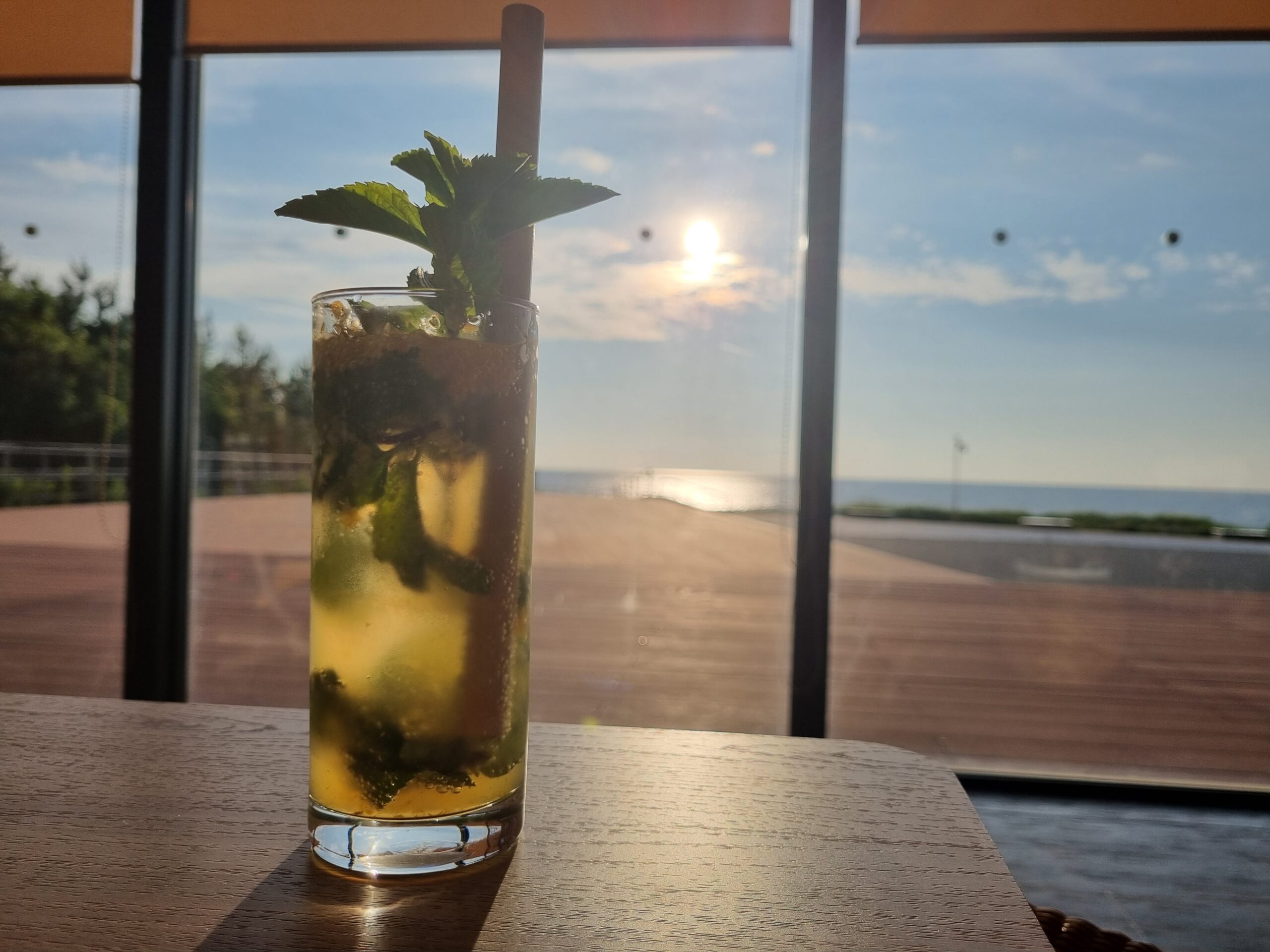 Summer is here!
Yes, we acknowledge, the season of heat and rain.
While much of what we love about Komatsu is the vast nature and scenic landscapes, even if it's too hot or rainy to enjoy Komatsu outdoors, there's still much to enjoy in comfort and shelter indoors.
This rainy season, we present to you some of our favorite indoor hangouts, so you can be assured a meaningful trip even if the weather doesn't go as planned <3
Admire the Works of Living National Treasures
Did you know that Komatsu is home to not just one, but two Living National Treasures?
An esteemed title given to pioneers and innovators of valued craft and art traditions.
Both of Komatsu's Living National Treasures were recognized for their contributions to Kutani Ware, the Ishikawa brand of ceramics, unique for their vibrant colors and patterns.
And you can have an intimate appreciation of both of their works, in spaces with not just a beautiful aesthetic but also a soothing tranquility:
Kinzangama Kiln
The Kinzangama Kiln is both a studio and gallery where Living National Treasure Yoshita Minori, and his son Yukio continue to hone their craft and churn out new masterpieces.
The kiln's MUTAN gallery itself is a work of art: elegantly constructed from the coveted golden stone of Komatsu's Kanagaso Quarry, and illuminated by a stream of natural light through the ceiling.
The perfect setting to admire Yoshita Minori's delicate works, known for their sophisticated gold leaf patterns (read about the technique, yuri-kinsai here)
Visits to the MUTAN gallery are by appointment only, at least three days prior.
Kinzangama Kiln
(15 min drive from Komatsu Stn / 30 min walk from Meiho Stn)
Nishikigama Gallery
On the other hand, the works of Tokuda Yasokichi are displayed at the Nishikigama Gallery, housed within the family's preserved home.
The Tokuda Yasokichi family is a famous line of Kutani ware artisans, and it was the third generation that gained the title of Living National Treasure for his groundbreaking saiyu glaze technique.
The gallery displays rotating exhibits of the works of all four generations of Tokuda Yasokichis, from the first generation's ancient Kutani (Ko-Kutani) to the current fourth generation's latest innovations. Tastefully arranged in the traditional space of the townhouse, along the tatami mats and even within the stone cellar!
You can even take a rare peek into the family's preserved kilns, used to fire their painted works!
Nishikigama Gallery
(10 min walk from Komatsu Station)
Open 9AM – 5PM daily, excluding Wed
Admission Fee: 300 yen
Lose Yourself in Japan's Biggest Car Museum
Did you also know that Komatsu is also home to Japan's first and largest car museum!?
The Motorcar Museum of Japan is a definite must-see if you're a car lover, but even if you're not (like the author), you're sure to find something of interest within this sprawling treasure chest of history!
Like a car that featured in your favorite film (Harry Potter? James Bond?) or anime.
Or the actual cars that once seated royalty such as the late Princess Diana.
Or that Instagrammable gold car, or that Doraemon solar car!
With the display constantly on rotation, you never know what new treasures you may find!
You may even find yourself distracted by the toilets: featuring toilet seats from all over the world 😛
Motorcar Museum of Japan
(20 min drive, or 30 min bus / 15 min walk from Komatsu Station)
Open 9AM – 5PM daily, excluding Wed
Admission Fee: 1200 yen
or, an Airplane Museum!
As the site of the regional airport and air base, it's only fitting to have a museum for airplanes too!
The Ishikawa Aviation Plaza displays actual planes of all varieties, and even flight simulators for the young and young at heart!
Plane enthusiasts will also find exclusive plane-related goods at the shop, including those of the well-known aerobatic team Blue Impulse.
Conveniently located right by the airport, you can drop by easily while passing through Komatsu!
Ishikawa Aviation Plaza
(15 min bus / 10 min drive from Komatsu Station, 10 min walk from Komatsu Airport)
Open 9AM – 5PM daily
Free admission
Walk Down the Preserved Shopping Arcade
Yes, the shopping arcade right by Komatsu Station is great as a walkway sheltered from rain and sun, but while you're passing through, it'd be a waste not to explore the shops along the way too!
Many of Komatsu's oldest shops and local secrets are actually located in this area.
Such as retro jazz cafe
Parlor Ako, run by an over 90-year-old grandpa, a local legend of sorts!
Time comes to a standstill here, with the backdrop of old jazz tunes from the old-school speakers, amidst the retro Showa decor of the over 50-year-old shop!
The must-order here is the legendary Neapolitan pasta, served since the shop's founding, recipe unchanged. (The master beamingly proclaims it has been his "magical dish of 50 years")
Sumigen is another good place to dig into Komatsu's traditional gourmet and history as a port town! Where specialty ingredients from all over Japan, that had passed through Komatsu via sea trade, have been gathered since the 1800s.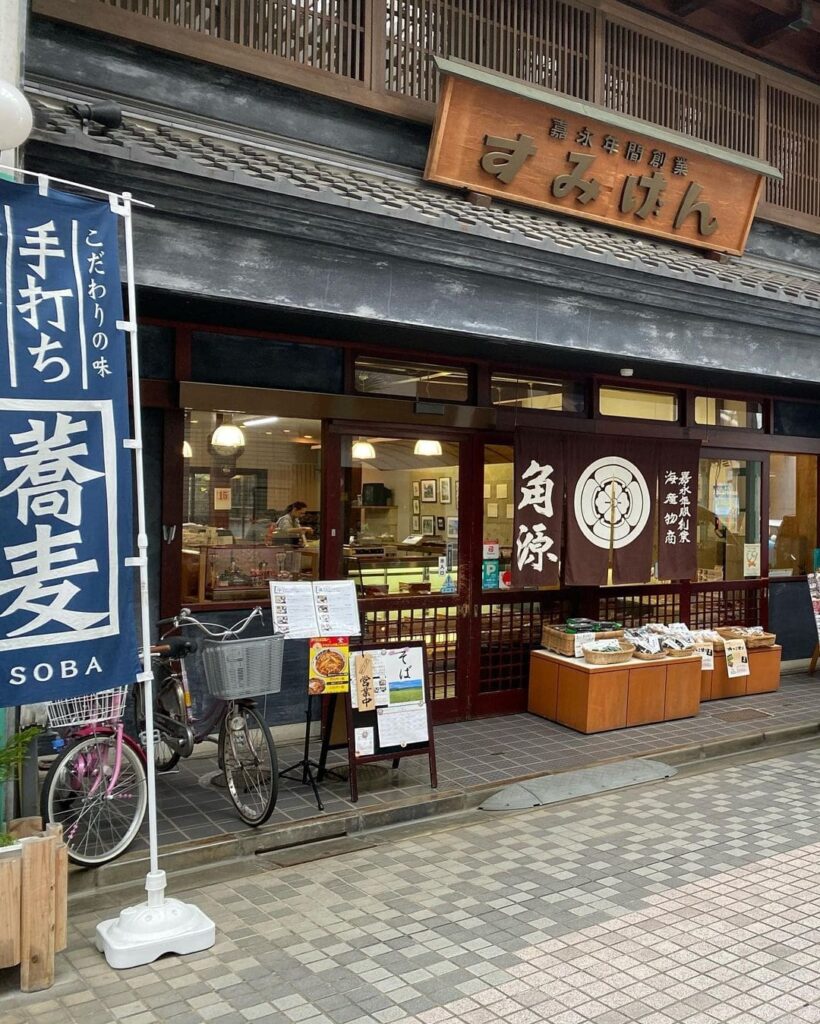 They are also known as a soba eatery, and we recommend looking out for their seasonal summer soba made with Komatsu Tomato!
For a lighter bite, we encourage you to try the fugu ice cream, made with pufferfish ovaries. (don't worry, it's been cured to remove poison!) Read more in our article here
Another place for a sweet treat would be
Goshuin, one of Komatsu's oldest sweet shops!
Where you'll find a wide variety of innovative sweets, including:
Their signature "Little": colorful cakes of bean paste filling encased in chocolate
Apple pies made with Komatsu Barley
Jelly for adults, infused with local sake!
Learn & Experience Kabuki!
While you're at the shopping arcades, it'd be a great time chance to drop by the MIYOSSA Gallery as well (right next to the aforementioned Goshuin).
Komatsu Hikiyama Museum MIYOSSA
A mini museum that gives you the chance to encounter the festival floats of Otabi Matsuri up close, all-year-round!
And where you can come in touch (literally) with the rich kabuki tradition of Komatsu, through the extensive menu of experiences, offered at low cost (or even free!)
Like dressing up as a kabuki performer, down to the make-up and poses!
As @cheeserland has tried and quickly mastered 😛
View this post on Instagram
You may just end up needing the whole day here to try out everything xP
*Booking is required for experiences, via email to miyossa@city.komatsu.lg.jp
Komatsu Hikiyama Gallery MIYOSSA
(5 min walk from Komatsu Station)
Open 10AM – 5PM daily
Free Admission
Kanjincho Museum
Another place to spend the day learning about kabuki can be found right by the sea.
At the Ataka-no-seki Barrier Ruins, the setting of Kanjincho, a famous legend and kabuki play based in Komatsu!
Drop by the Kanjincho Museum there to learn about not just the Kanjincho play, but also Komatsu's deep ties with the kabuki tradition, as well as it's history as a major port centered around the Ataka area. (all with English panels!)
Here as well, you get to have some hands-on kabuki experiences, albeit virtually!
That is, try on kabuki make-up, costume and pose, through the AR interactive panels at the experience corner.
What's more, the museum is right next door to the Ataka Cafe and Umi-no-eki souvenir shop.
So you can continue to chill indoors in comfort, with expansive views of the Sea of Japan!
(did we mention Ataka is the go-to local spot for sunset?)
Ataka Cafe is actually one of our favorite Komatsu eats. As expected from it's prime position right by the sea, it's a great place for absolutely fresh yet affordable seafood dishes!
The fish omurice here is our absolute No. 1! Where else would you find an omurice with such generous servings of sashimi, topped with such a fluffy omelette, and drizzled with the most delectable cream sauce? 😛
Kanjincho Museum / Ataka Cafe
(10 min bus / drive from Komatsu Station)
9AM – 5PM (museum) / 11AM – 9PM (cafe)
Closed Wed
Admission Fee: 300 yen (museum)
Chill at a Cafe
If you're really looking for somewhere near the station to relax for the day, with as little transportation needed as possible, then here's our own favorite hangout haven.
Machiya Bunko is many things: a recycle book library, a cafe, a preserved townhouse, and even a handmade jam shop!
It is also just a 5-min walk from the station, and can be reached via the sheltered shopping arcade!
The cafe's charming, calming and cosy space is really one you can easily spend the day soaking in:
Over their handmade cakes (cheesecake and gateau chocolate cakes with different flavors each season), toast and drinks (think local tea, coffee or fruit syrups),
And over their collection of books deposited by the local community (even if you can't read Japanese, the picture books are a lovely browse)
Hearty homemade meals are also offered:
Weekdays: Nourishing lunch plates of hamburg and colorful vegetables (reservation required via DM @machiyabunko)
Weekends: Homemade soba + seasonal veggie tempura / Roast pork bowl
And you can even do your souvenir shopping there. Pick up one of their cute homemade jams on your way out!
They have a wide variety of jams using Komatsu-produced fruit such as strawberry or tomato, but the best-seller (and our favorite) is actually the hojicha jam, made from the Ishikawa specialty of Kaga Bocha roasted green tea!
Just a word of caution that Machiya Bunko is closed Sun-Tues. But you can still get their jams through the 24h vending machine outside 😉 (and even their cakes!)
Set forth and Explore Komatsu, in Rain or Shine!
There are of course many other hidden gems of Komatsu that can be found indoors, but we hope this selection of our go-to hangouts will give you more than enough ideas to spend a meaningful day in Komatsu, in rain or shine! <3