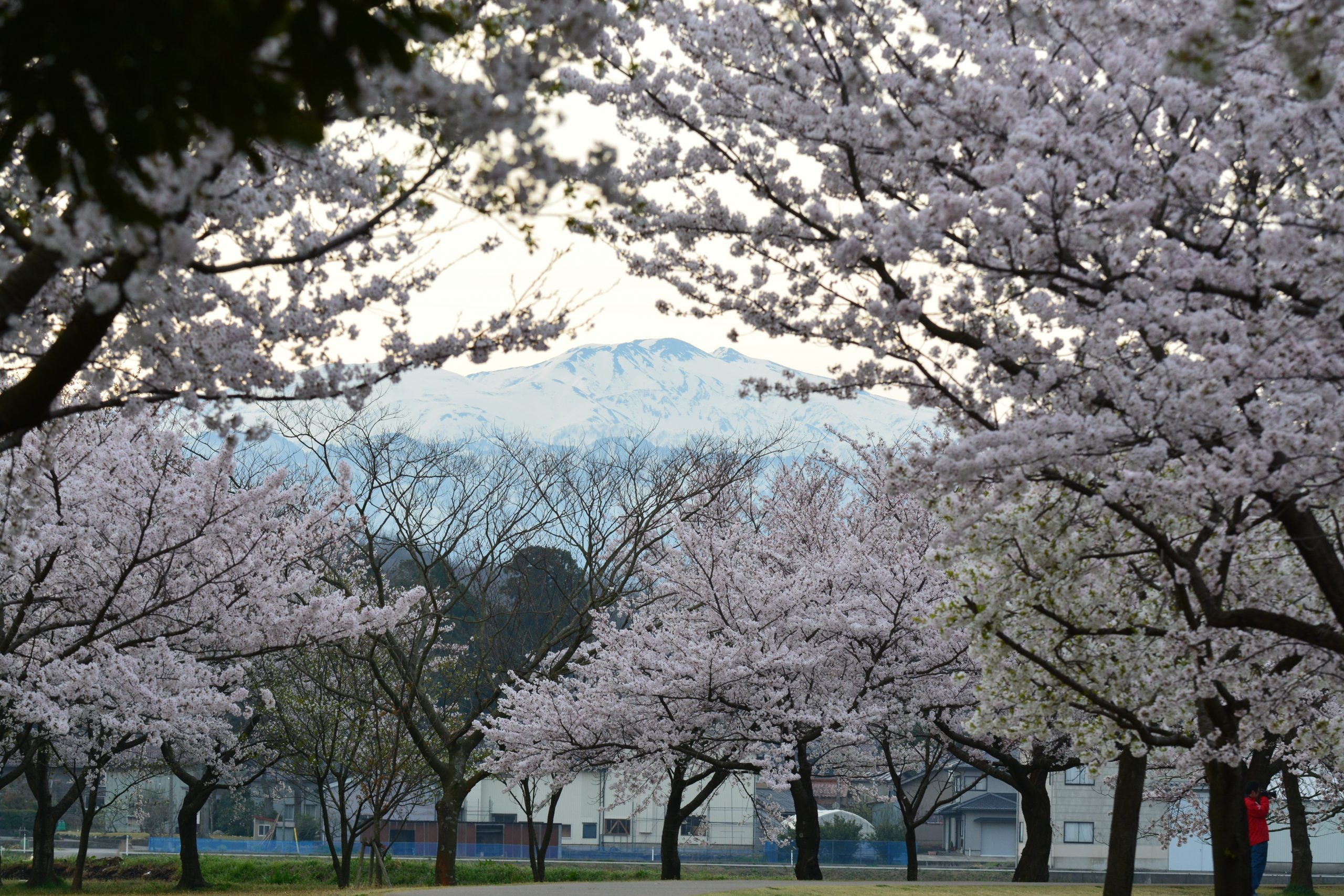 [:ja]春が近づいてきました。春といえば「桜」。小松市にある桜の見どころスポットを紹介します。
小松市中心部に位置する「芦城公園」は例年、桜のシーズンには園内に咲き誇る木々に約600個のぼんぼりを設置し、幻想的な夜桜が楽しめます。公園の風情と桜の競演をぜひご覧ください。
木場潟では約1,300本もの桜並木が訪れる人たちに感動を与えます。特に両脇に並んだ桜並木の中央を歩いて体験できる「桜のトンネル」はとても美しく、毎年多くの市民がこの桜を見に木場潟を訪れます。また、天候が良い日には「白山」も見ることができ、雄大な自然美と桜のコントラストがとても美しいです。
[:en]Spring has come close. Speaking of spring, "Sakura". I will introduce highlights of cherry blossoms in Komatsu city.
Located in the center of Komatsu city, "Rojo Park" is an annual cherry-blossom season, where you can set about 600 lights in trees that are blooming in the garden and enjoy fantastic night cherry blossoms. Please look at the atmosphere of the park and the competition of cherry blossoms.
About 1,300 cherry blossom trees in Kibagata give the impression to those visiting. Especially the "Cherry Tunnel" which you can experience by walking in the middle of cherry blossoms lined up on both sides is very beautiful and many citizens visit Kibagata every year seeing this cherry blossoms. Also, when the weather is nice, you can see "Hakusan", the magnificent natural beauty and the contrast of the cherry blossoms are very beautiful.
Rojo Park(External Link)
Rojo Park
Kibagata Park(External Link/Japanese only)
Kibagata Park
[:zh]
春季即將到來。下面進行代表著春天的「櫻花」的景點介紹。
每年櫻花季,會將大約600盞雪洞燈設置在位於小松市中心區域的「蘆城公園」中盛開著的樹木上,因此人們可以欣賞夢幻般的夜櫻。請一定要欣賞公園的風情以及櫻花的競相怒放。
人們往往見到木場瀉中的大約1300棵櫻花樹群都很感動。尤其是漫步於排列在兩側的櫻花樹的中央可以欣賞到的「櫻花隧道」是異常絢麗,因此每年都會有眾多市民前往木場瀉賞櫻。此外,天氣好時也可以看到「白山」,雄偉的自然之美與櫻花的對比真的是非常壯麗。
蘆城公園(外部鏈接 日/英)
蘆城公園
木場瀉公園(外部鏈接 只有日語)
木場瀉公園
[:]