第20回 全国子供歌舞伎フェスティバルin小松開催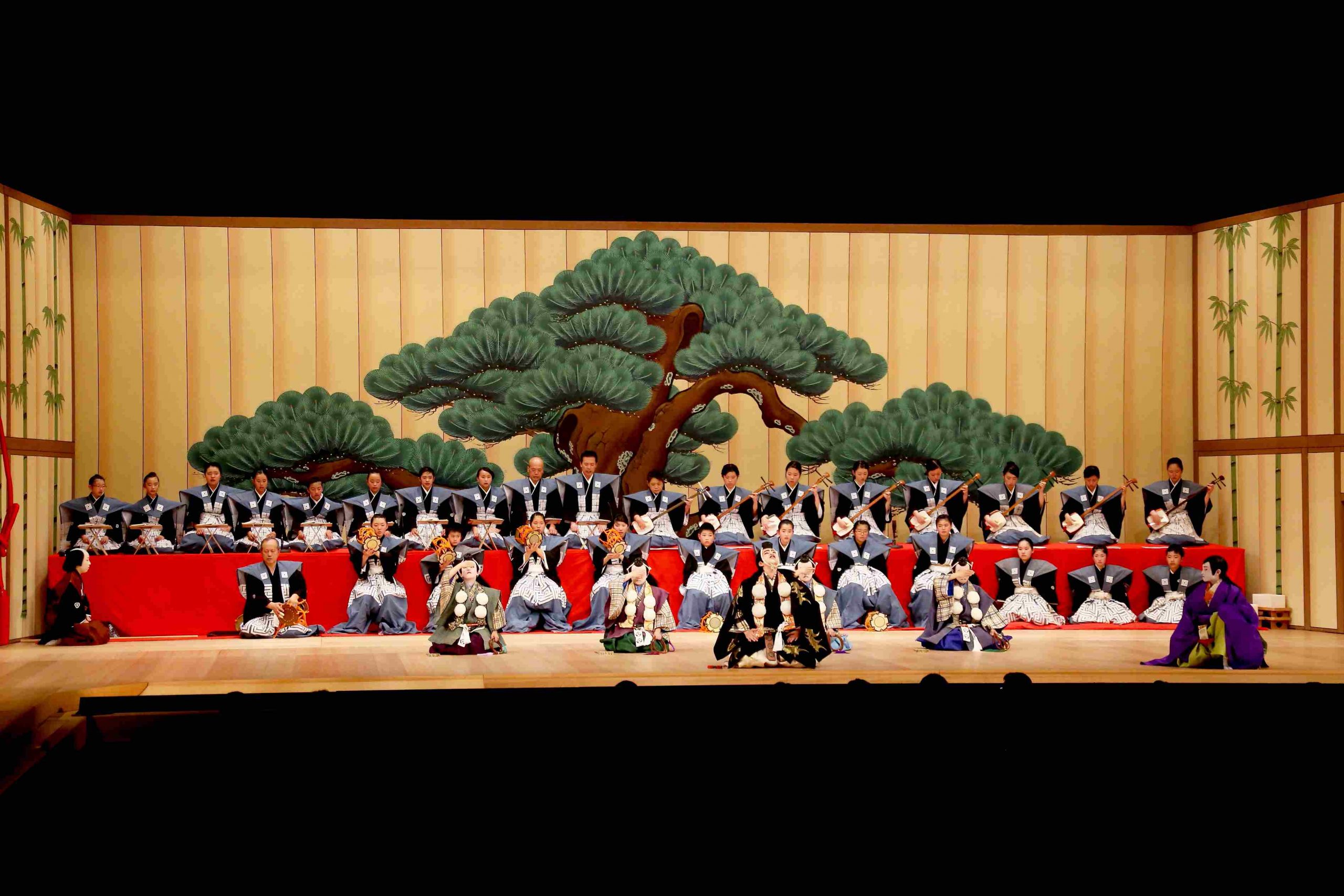 [:ja]「歌舞伎のまち小松」の魅力を全国に発信しようと、平成11年より始まった「全国子供歌舞伎フェスティバルin小松」は今年で20周年を迎えます。全国各地の子供歌舞伎と地元小松の子供たちの競演が繰り広げられ、子供たちの迫真の演技は必見です。小松市は毎年、市内の小学4~6年生から公募した子供役者が「勧進帳」を上演しています。
平成10年より以前から子供歌舞伎が行われていたこと、『勧進帳』の舞台である安宅の関を擁することで歌舞伎に関する市民の関心も高いことから、日本各地で受け継がれている子供歌舞伎を招待し地元の子供歌舞伎と競演するイベントとして始まり、今年で20周年を迎えました。
毎年小松市はじめ、全国の子供たちの迫真の演技がとても好評です。
是非この20年のアニバーサリー上演をお見逃しなく。
外題
「釣女」〈富山県砺波市/出町子供歌舞伎曳山 東曳山会〉
「仮名手本忠臣蔵 七段目 祇園一力茶屋の場」〈滋賀県米原市/米原曳山祭保存会 松翁山組〉
「双面湖国月瞋魄 法界坊矢走帰帆の場」〈滋賀県長浜市/長浜曳山まつり 本町組 春日山〉
「歌舞伎十八番の内 勧進帳」〈石川県小松市/子供歌舞伎「勧進帳」実行委員会〉
日時:平成30年5月4日(金)5日(土)10:30開演(10:00開場)
場所:こまつ芸術劇場うらら大ホール
詳しくはhttp://www.city.komatsu.lg.jp/3347.htm(日本語のみ)[:en]
Every year, Komatsu hosts the National Children Kabuki Festival, invites children kabuki troupes from across the nation to perform in the city. This wonderful festival first began in 1999 and is celebrating its 20th anniversary this year!
The children are usually from elementary grades 4 – 6 (roughly equivalent to 9-12 years of age), and of course, the local Komatsu children will also be participating.
Can you guess which play Komatsu will be putting on?
If you guessed Kanjincho, you'd be right!
The festival began in part to promote appreciation of the local kabuki history and traditions among the local children, as well as to allow greater exchange within the children kabuki community. Since it's managed to reach its 20th year, they are doing pretty well don't you think?
What are you waiting for? Get your tickets now!
---
Performers
Tonami City, Toyama Prefecture
Maibara City, Shiga Prefecture
Nagahama City, Shiga Prefecture
Komatsu City, Ishikawa Prefecture
Dates and Venue
Date: 4th(Fri) and 5th (Sat) May 2018
@Komatsu Urara Theater(Large Hall), JR Komatsu Station West Exit
Starts 10:30 till 17:00 (Doors open from 10:00, 1 hour intermission)
Location
Ticket Infomation
Gallery Seats (Pair) 7000 yen
SS Seats 2,500 yen
S Seats 2000 yen
Free Seating 15000 yen
Free Seating (High School and below) 500 yen
Tickets can be bought via phone, online or in person.
Phone (10:00-18:00):0761-20-5501 (Limited English support available)
Online: Ticket Pia (Japanese only)
In person: At Urara Theater from 9:00 – 19:00 (No rest days)
Extras
●Free Audio Guides in both English and Japanese! (1000 yen returnable deposit)
The guides provide real time explanation of the play, including plot summaries, explanations of the tools and clothes of the performers!
If you wish to use them, please enquire at the counter in front of the hall.
●Complimentary parking
Ticket holders are eligible to use city-designated parking for up to 6 hours for free.
●Special Kabuki Bentos
7 restaurants in Komatsu have created limited edition bentos just for this event! If you are keen to order them, please call the individual restaurants to place a reservation, or let us know here, with your name, contact and preferred bento so that we can order on your behalf.
(From left to right, top down, the bentos are labeled at i, ro, ha, ni, ho, he, to)
Download a brochure  20th National Children's Kabuki Festival in Komatsu 2018 (PDF)
For more information: http://www.city.komatsu.lg.jp/3347.htm(Japanese Only)
[:zh]為了將「歌舞伎之鄉小松」的魅力傳達到全國,「全國兒童歌舞伎大會in小松」在今年迎來20週年。全國各地的兒童歌舞伎以及來自小松當地的兒童們展開了競演,請一定要觀看孩子們逼真的演技。小松市每年,都將從小學4~6年級的學生中公開招募兒童演員出演「勸進帳」。請不要錯過這20年的盛會演出喔。

外題
「釣女」〈富山縣砺波市/出町子供歌舞伎曳山 東曳山会〉
「仮名手本忠臣藏 七段目 祇園一力茶屋的場」〈滋賀縣米原市/米原曳山祭保存会 松翁山組〉
「双面湖国月瞋魄 法界坊矢走帰帆場」〈滋賀縣長浜市/長浜曳山祭 本町組 春日山〉
「歌舞伎十八番之内勸進帳」〈石川縣小松市/兒童歌舞伎「勸進帳」執行委員会〉
日期:平成30年5月4日(星期五)5日(星期六)10:30開演(10:00入場)
地址:小松藝術劇場URARA大廳