About Komatsu City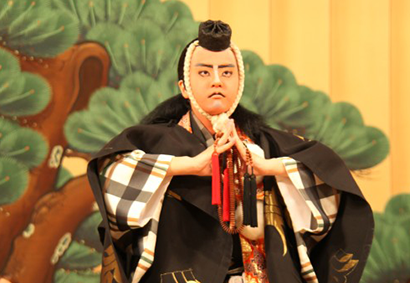 Komatsu City sits upon the southwestern plains of Ishikawa prefecture. The Sea of Japan runs along the northwestern coast, and the sacred Mt. Hakusan, stands to the east. These natural resources contribute to the rich nature and have influenced the local history and culture. Under the edict of Lord Maeda Toshitsune, many workers were brought to the city in order to spur economic development. The plan was successful, and Komatsu City still continues to inherit the spirit of manufacturing and creativity today.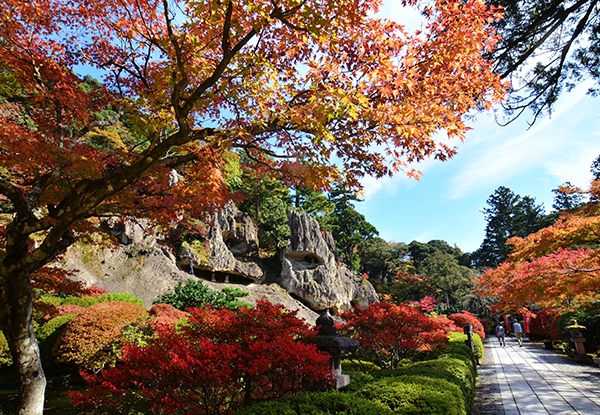 This outlook has made quite the impact on the city, with many high-tech companies flourishing with the city, not to mention the various traditional craftsmanship. However, this is no mere technologically-oriented city. Komatsu also has strong ties to the theatrical art of kabuki. One of the great 18 kabuki plays, Kanjincho (The Subscription List), was set right in this very city, at the Ataka-no-Seki Barrier. In addition, the magnificent Hikiyama Kodomo Kabuki still continues to enthrall spectators at the Otabi Festival.
Calendar of Events
Free Public Wi-fi
There are wireless internet hotspots located in various public areas and major tourist attractions around the city. Shopping centers and individual stores may also offer their own internet hotspots.For a list of Wi-Fi hotspots and the connection procedures,hop over to the link below! (Note that you will need an internet connection to register, so please set it up in advance!)
Climate and Clothing
The weather in Komatsu can be somewhat unpredictable. Rainy weather is a constant here. There is a saying here in Ishikawa, 弁当忘れても傘を忘れるな, which translates as "you may forget to bring your bento, but never leave without an umbrella". If you plan to do a lot of walking or cycling in the city, a raincoat would be highly recommended.
Spring
Spring begins in March and lasts till early May. However, it is still chilly in early March, and snow is not uncommon. Warm clothing is still advised. From late March till mid-April, temperatures begin to rise and maintains at a comfortable 15°C during the day. But evenings brings with it significant temperature drops. Sakura will bloom in spring, and peak viewing occurs within the first week of April. Night viewings of the sakura is very popular in Komatsu, and locals fend off the cold with a hot sake in hand. The trailing end of spring brings even warmer weather, with temperatures reaching 20°C in Golden Week of 2015. Dress in layers as the temperatures may occasionally spike or dip, and you can easily remove or add as needed.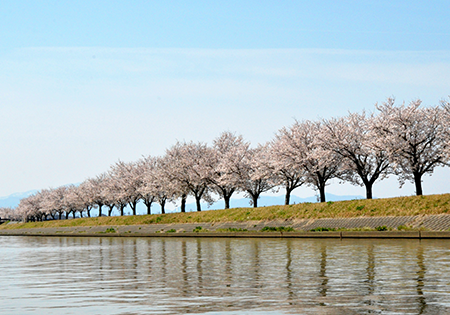 Summer
Summer brings with it the rainy season known as Tsuyu in Japanese. Lasting from late June till mid-July, the weather becomes muggy and warm. Be prepared for temperatures reaching up to 30°C and above. Together with the high humidity, it feels even warmer than it really is. Late summer to early autumn is considered typhoon season. Strong winds are not uncommon, and heavy rains do occur during this period. It is strongly recommended that visitors pay attention to the daily forecast.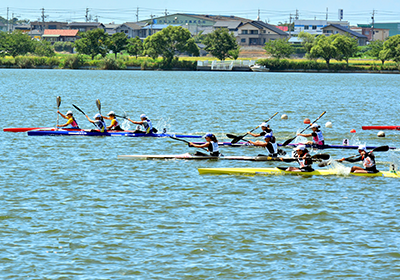 Autumn
The weather in autumn can be somewhat unpredictable, and while the temperatures do show a general trend of getting colder, there will be occasional spikes in early autumn where the temperature will shoot up to 30°C again. As autumn begins in September, the days still remain warm, though evenings may be chilly. In October, the weather starts to cool down with averages of 20°C. It is cool enough in November to start wearing lighter coats such as trenches as temperature drop to 15°C. Mid-November is an ideal time to view autumn leaves and we would recommend a pair of good shoes so that you can explore the city and various nature paths.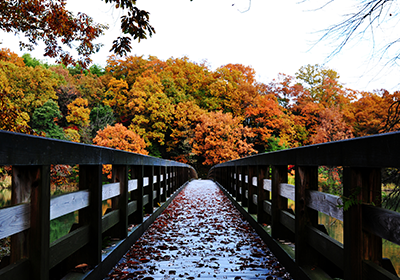 Winter
Winters in Komatsu are particularly cold, with many days of snow and rain. December temperatures do not reach higher than 10°C and the coldest months are January and February. Thick waterproof coats and scarfs are very much required, while high cut boots are recommended for trekking through the snow.